The Generation Equality Forum, held in 2021, has kickstarted a 5-year journey to accelerate ambitious action and implementation on global gender equality. The Forum, convened by UN Women and co-chaired by the governments of France and Mexico in partnership with civil society and youth, took place in Mexico City from 29 - 31 March 2021 and in Paris from 30 June - 2 July 2021. The Forum generated $40 billion in financial commitments, as well as multiple policy and program commitments. The Forum's ambitious action agenda will be driven by multi-stakeholder Action Coalitions, who together developed a Global Acceleration Plan to advance gender equality.
This ambitious effort to achieve a global inflection point on gender equality recognized the fact that over twenty-five years after the historic Fourth World Conference on Women and the adoption of the Beijing Declaration and Platform for Action, implementation of gender equality has been slow. The Forum  brought together global leaders to drive concrete actions to accelerate progress.
The Forum reaffirmed the value of multilateralism and brought together the leadership and participation of various stakeholders - civil society, governments, youth-led organizations, the private sector, international organizations, cities, trade unions, media and more - focusing on intergenerational and multi-stakeholder partnerships.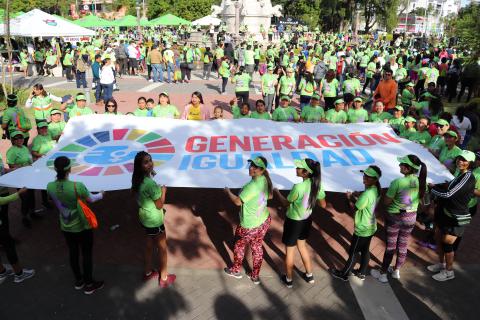 Photo : UN Women/Luis Barrueto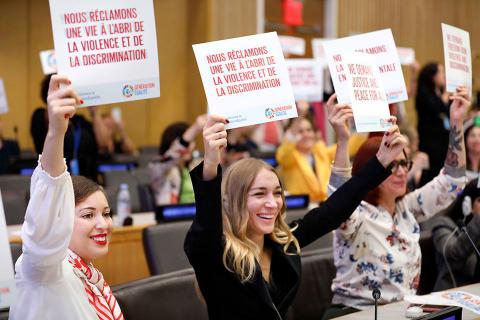 Photo: UN Women/Ryan Brown