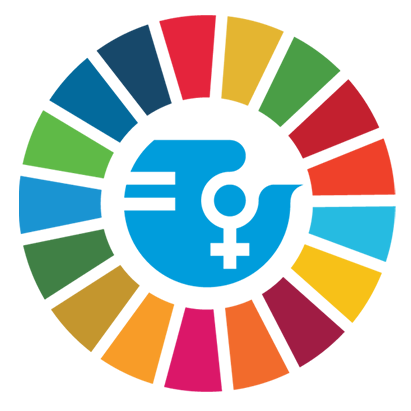 The Generation Equality Forum is a global gathering for gender equality, convened by UN Women and co-chaired by France and Mexico, in partnership with civil society and youth. The Forum kicked off in Mexico City from 29 - 31 March 2021 and will culminate in Paris from 30 June - 2 July 2021.
Over twenty-five years after the historic Fourth World Conference on Women and the adoption of the Beijing Declaration and Platform for Action, the Forum is taking stock of progress and driving concrete actions to accelerate progress towards gender equality.
The Forum reaffirms the value of multilateralism and brings together the leadership and participation of various stakeholders - civil society, governments, business, cities, parliaments, trade unions, media and more - focusing on intergenerational and multi-stakeholder partnerships. To drive towards securing transformational commitments for gender equality, the Forum elicits and highlights both a feminist agenda (incubated during the Mexico Forum) and the launch of 'Action Coalitions', partnerships for scaled-up and urgent action.
The Generation Equality Forum was launched within the frame of the Beijing +25 review process which took place from March 2019 to September 2020.
Forum Outcomes
The Forum spurs financial and political commitments for gender equality and to fuel a multi-sector movement to ensure action and accountability. It is a once-in-a-decade opportunity to advance women's rights and to ensure that gender is at the center of the post-COVID agenda.
The Forum's ambitions are carried through a bold feminist agenda and the work of a set of 'Action Coalitions'. The result: tangible progress towards gender equality during the UN Decade of Action (2020-2030) to deliver the Sustainable Development Goals.
Action Coalitions are global, innovative, multi-stakeholder partnerships that are mobilizing governments, civil society, international organizations, and the private sector to:
catalyze collective action,
spark global and local conversations among generations,
drive increased public & private investment,
deliver concrete, game-changing results.
Based on human rights principles, and through a data-driven process of consultation with international feminist groups, grassroots activist organizations, governments and other partners, the selected themes of the Generation Equality Action Coalitions are:
Gender-Based Violence
Economic justice and rights
Bodily autonomy and sexual and reproductive health and rights (SRHR)
Feminist action for climate justice
Technology and innovation for Gender Equality
Feminist movements and leadership
Leadership and Governance
The Generation Equality Forum is being convened by UN Women and co-hosted by the Governments of France and Mexico in close partnership with civil society and youth. The decision-making Core Group that is spearheading the planning, agenda-setting and execution of the Forum and its outcomes has representation from each of these five key constituencies. Governance is also supported by a Civil Society Advisory Group, the Youth Taskforce and a Multi-Stakeholder Steering Committee. You can learn more by visiting their pages.