On 13 March, UN Women, in partnership with the Generation Equality Action Coalitions on Feminist Movements and Leadership and Gender-Based Violence (GBV), gathered partners from across sectors to exchange experiences and identify strategies to counter the pushback on gender equality and strengthen civic space and women's digital rights.  
The flagship side event engaged participants at UN headquarters and online during the 67th Session of the Commission on the Status of Women, this year focusing on the theme of innovation and technological change.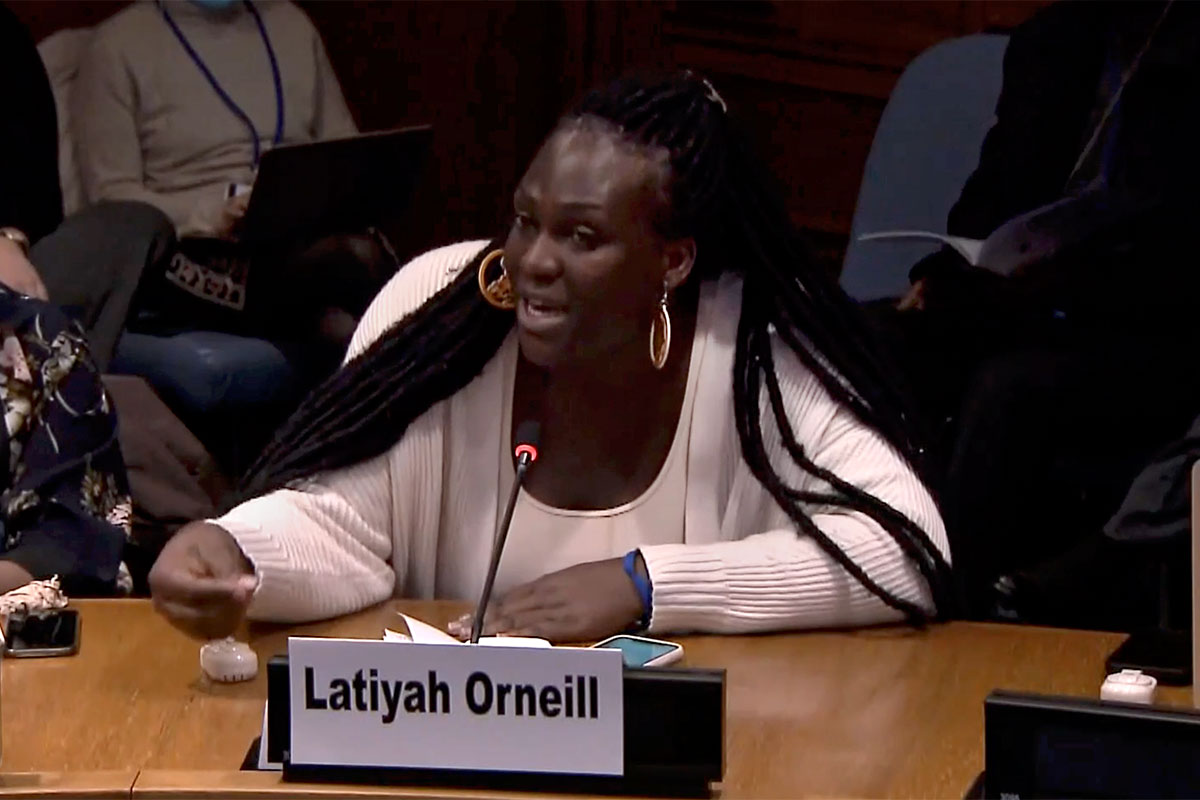 "Women's human rights are under constant attack. Their bodies are a battle ground physically and metaphorically," said Ms. Sima Bahous, Executive Director of UN Women, opening the event by setting the scene of growing resistance and organized opposition to gender equality worldwide. "Technology facilitated gender-based violence, hate speech, surveillance and censorship, and harassment form a large part of this growing opposition to gender equality," explained Ms. Bahous.  
Hard-won gains on women's rights are under attack across diverse spheres, including sexual and reproductive rights, LGBTQ rights and women's political participation. Latiyah Orneill, Founder of Association Transgenres et Droits, shared an example of pushback in her region in Cote d'Ivoire. Here, rigid definitions of gender exclude transgender women and members of the LGBTQ community from reporting cases of GBV, erasing their right to recognition and protection. 
Pushing forward against the pushback 
Beyond acknowledging the rise and impact of anti-gender campaigns and movements, speakers shared their concrete practices and strategies to help counter the pushback.  
H.E. Ambassador Olof Skog, Head of the European Union Delegation to the United Nations in New York, pointed to the European Union's Digital Service Act as an example of a legislative effort to tackle technology-facilitated GBV against women and girls. The Act forces platforms to remove harmful or illegal content and is backed up by significant fines when violated. "What is illegal in the real world should be illegal on the internet," emphasized Ambassador Skog.  
Speakers repeatedly raised the importance of providing economic support to enable resistance. The call was clear from both participants and the panel: Increase funding to grassroots women's organizations on the ground.  
During an intervention from the floor one participant cited a 2021 study by OECD, which revealed that less than 1 per cent of Official Development Assistance committed for gender equality reaches women's organizations and movements. "We can't pushback without resources. We need flexible, multi-year funding," said the representative from the Accelerator for GBV prevention, a collective commitment under the Action Coalition on GBV calling for increased investment in evidence-driven and transformative policies and programs for to prevent violence against women and girls.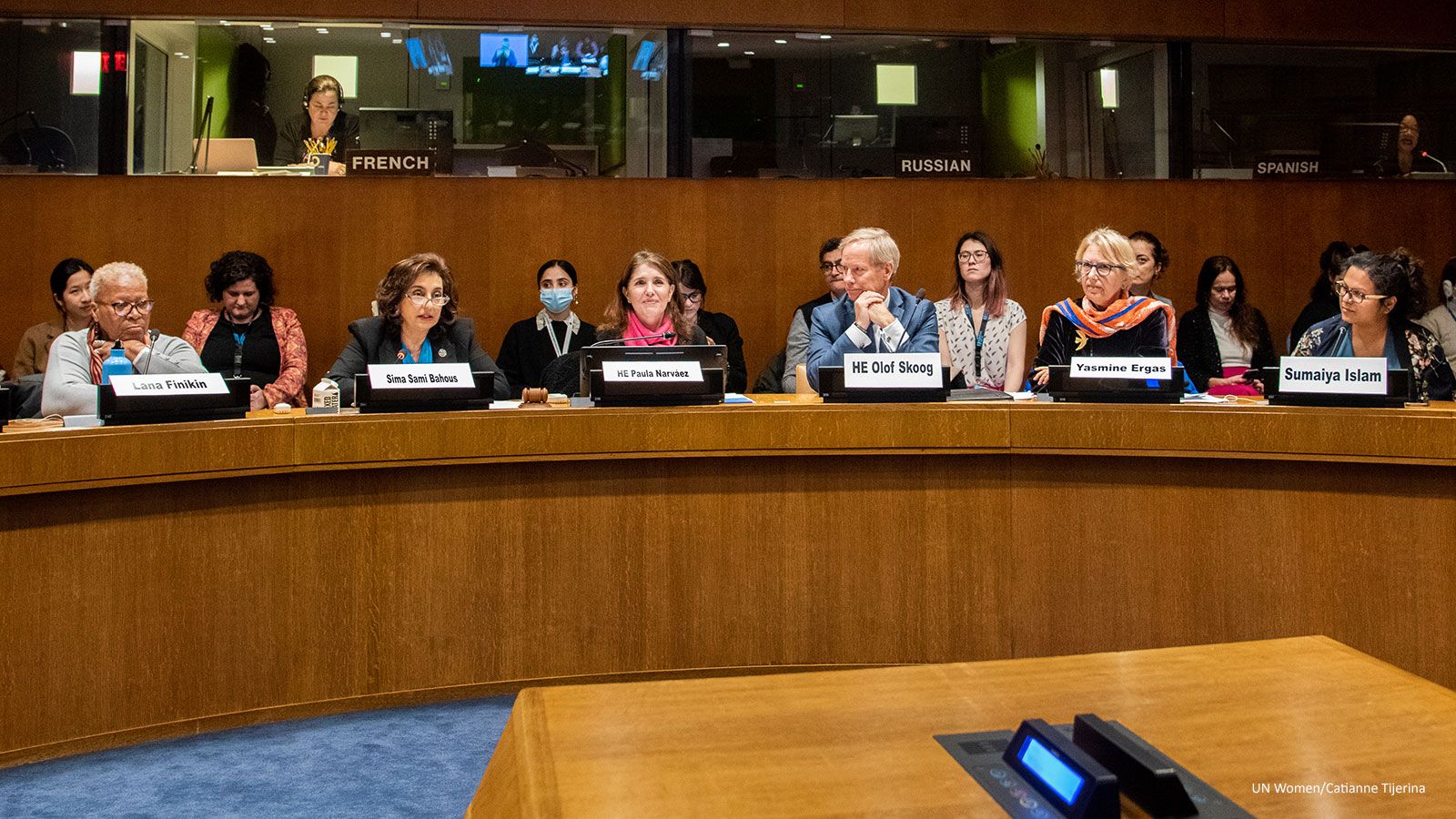 Fostering and funding inclusive feminist movements  
Building on the calls for funding, Sumaiya Islam, Acting Director on Intersectional Justice and Global Programs at Open Society Foundations, emphasized the importance of intersectionality. Only a fraction of the 1 per cent of Overseas Development Assistance goes to Black women-led organizations, she pointed out, calling for feminist movements in all their diversities to be better supported. 
Open Society Foundations is a Leader of the Action Coalition on Feminist Movements and Leadership and has committed to invest more than $100 million in strengthening a range of feminist-led movements and increasing their leadership across a broad range of sectors. Together, the Action Coalition on Feminist Movements and Leadership is taking priority action to promote, expand and protect civic space for feminist action, organizing and mobilization. 
Countering anti-gender campaigns requires inclusive feminist movements and coalitions, emphasized H.E Paula Narváez Ojeda, Ambassador and Permanent Representative of Chile to the United Nations, moderating the discussion.  
And the voices and experiences of grassroots women and local actors must be at the centre. "We need to start seriously investing in grassroots women. We need to come together, we need to share partnership, we need to share knowledge, we need to share our skills, we need to share expertise, and we need to reach back to where we are coming from, which is at that local level, with the local authorities, with the grassroots women. Engage us to be part of the process. Because without us, there's no you," urged Lana Louise Finikin, Executive Director of Sistren Theatre Collective in Jamaica and Vice-Chair of the Governing Council at the Huairou Commission.  
Huairou Commission is a Leader of the Action Coalition on Economic Justice and Rights, bringing grassroots women in partnership with cross-sector actors to accelerate progress towards the realization of women's economic rights.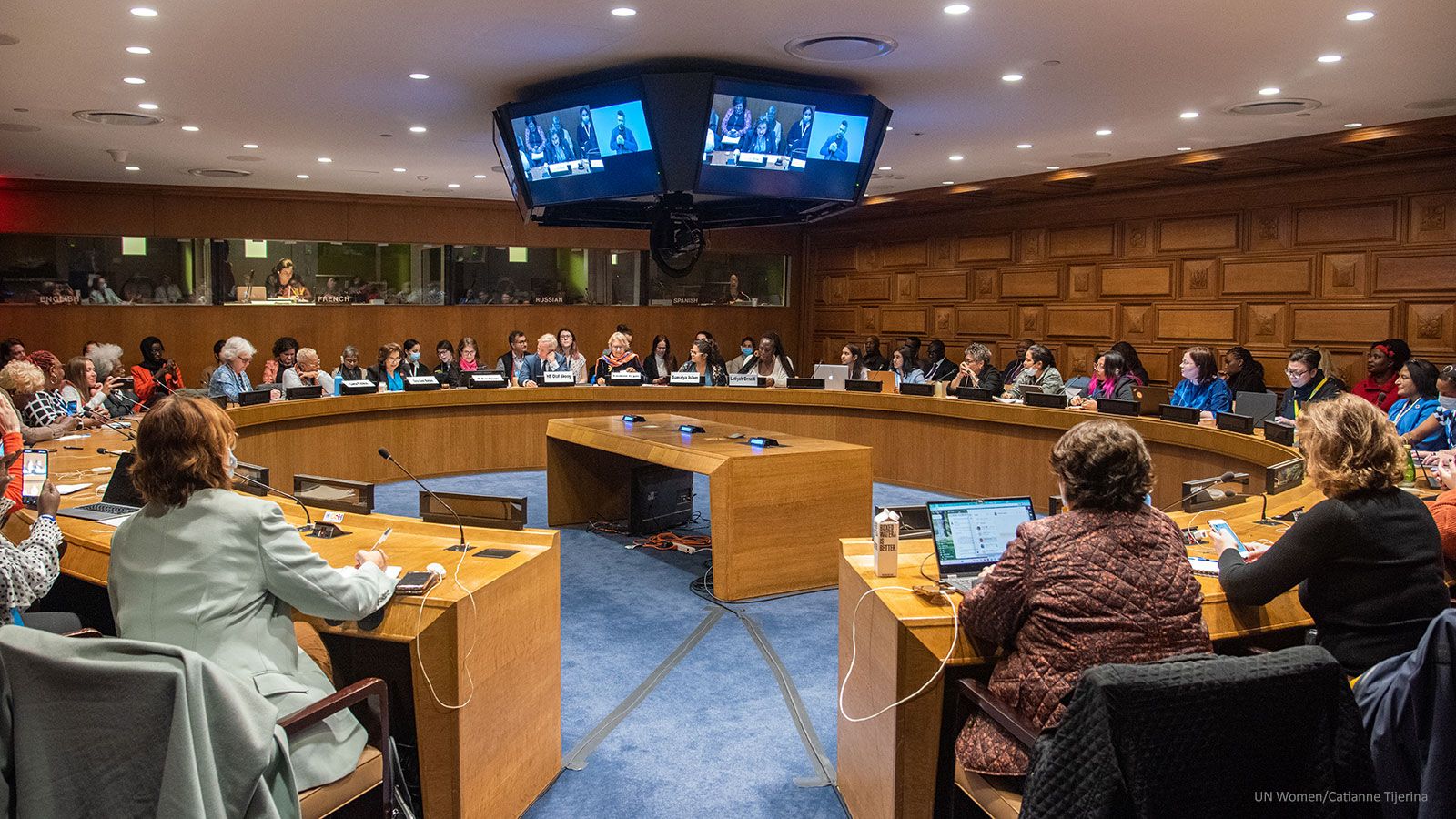 "The conversation is what works in itself" 
The discussion itself was acknowledged as a concrete means of organizing and countering the pushback on gender equality.  
"We came here to think about what has worked. And what we are seeing is that the conversation is what works in itself. One of the lessons is that we have great reasons for optimism so long as we can all be here," said Yasmine Ergas, Director of Gender and Public Policy at Columbia University, bringing the session to a close.   
The event sparked an engaging dialogue that encapsulated a breadth of perspectives, ranging from an adolescent girl to trade unions. 
The importance of creating spaces for the exchange of knowledge across sectors was one of the most powerful recommendations that emerged. Given the limited research and knowledge base on the topic of pushback, such conversations are vital to raise awareness around best practices and foster collective approaches to tackle regression. 
The session's conclusion echoed Ms. Bahous's opening remarks on the crucial role the UN must play in amplifying the work and voices of activists and opening spaces for multilateral dialogue to build common ground. "We must find what unites us rather than what divides us," said Ms. Bahous, pointing to the multi-stakeholder Generation Equality initiative as a key example of how UN Women will continue to convene such spaces and partnerships. 
UN Women and the Action Coalitions will capitalize and take forward the learnings of the discussion in their future advocacy and work, including for the upcoming Sustainable Development Goal summit and Summit of the Future. 
Watch the event recording here: https://media.un.org/en/asset/k17/k1728l3jx4  
Learn more about Generation Equality here: https://forum.generationequality.org/