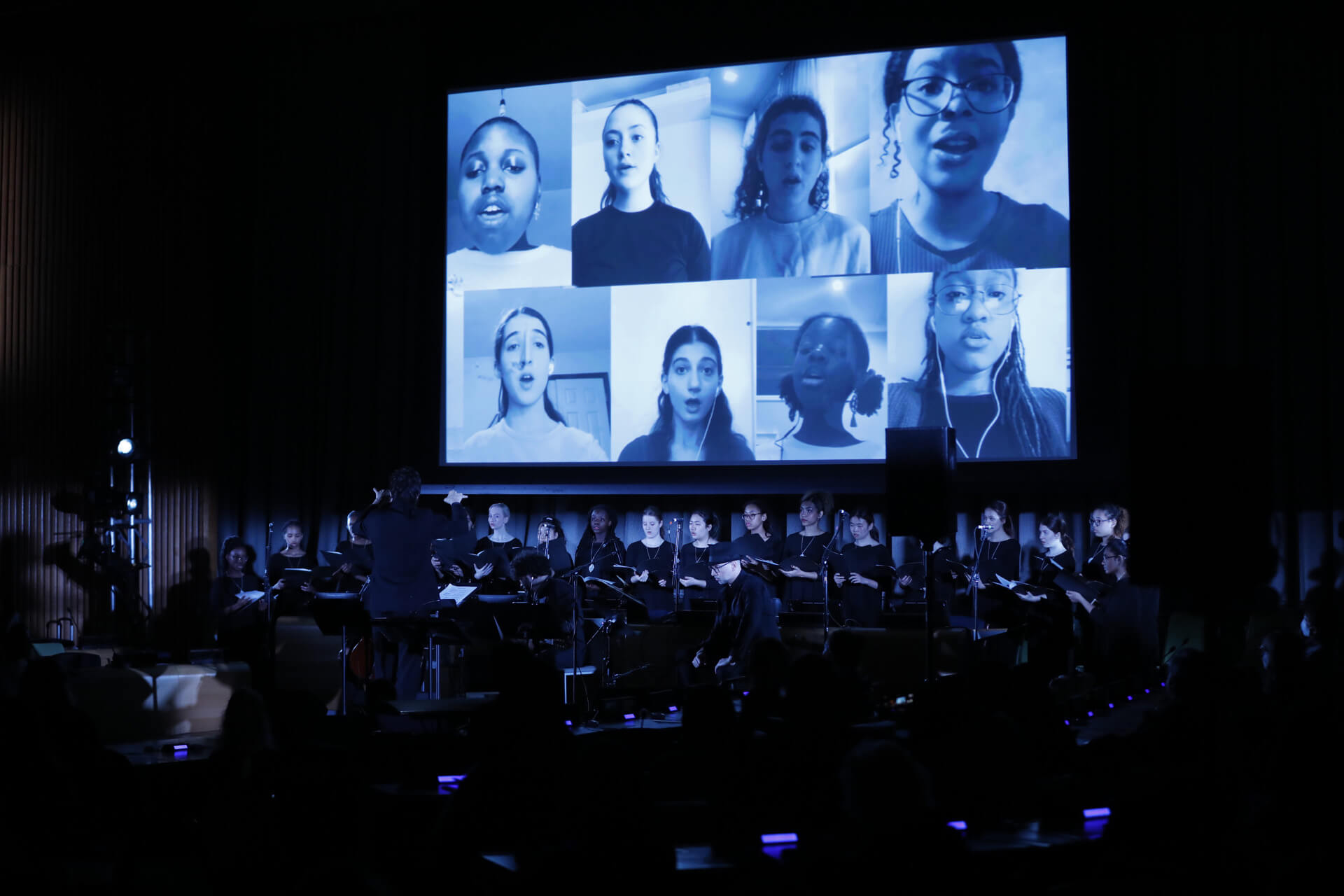 During the 67th session of the Commission on the Status of Women (CSW67), the Mexican singer Magos Herrera, in collaboration with the Italian composer Paola Prestini and other prominent musicians from around the world, performed at the United Nations headquarters in New York. The concert, titled "Con Alma" [With Soul], was held on 14 March and was presented by UN Women, Generation Equality, the Global Alliance for Care, the governments of Chile, Colombia and, through its National Institute for Women, Mexico. 
The event's opening counted the presence and participation of Sarah Hendricks, Global Director of the Policy, Programs and Intergovernmental Support Division of UN Women, in representation of Sima Bahous, Executive Director of UN Women; María Noel Vaeza, Regional Director of UN Women for Latin America and the Caribbean; Belén Sanz, UN Women's Country Representative in Mexico; Nadine Gasman, President of the National Institute for Women in Mexico; Paula Narváez, Ambassador of the Permanent Mission of Chile to the United Nations; Leonor Zalabata Torres, Ambassador of the Permanent Mission of Colombia to the United Nations; and Paola Prestini, composer, advocate and co-creator of Con Alma.  
During the remarks, it was highlighted that despite the notable advances of the last decades, women are still underrepresented in almost all cultural fields—including cinema, music, visual art and digital media—particularly in leadership positions. The role of digital technologies in improving the lives of women and girls was also emphasized.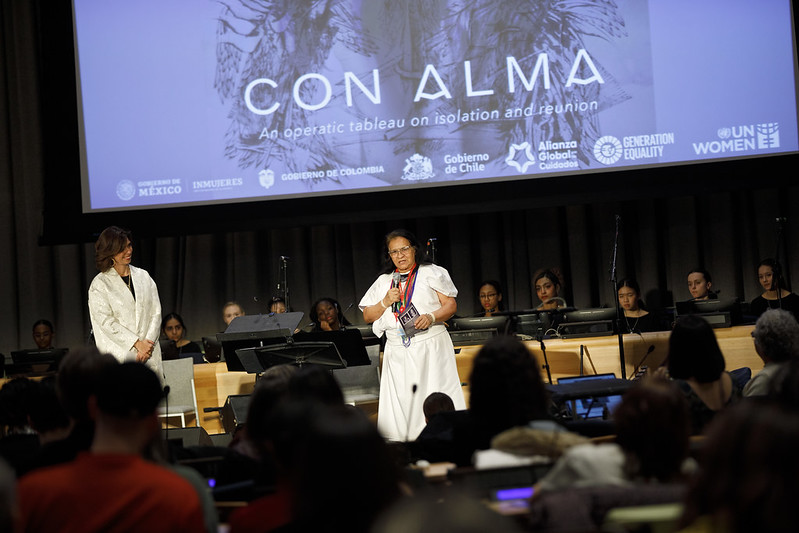 ere.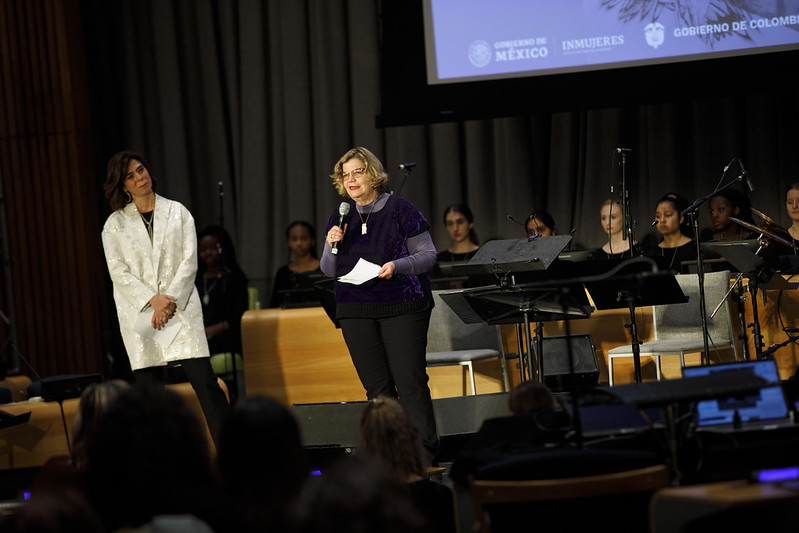 ..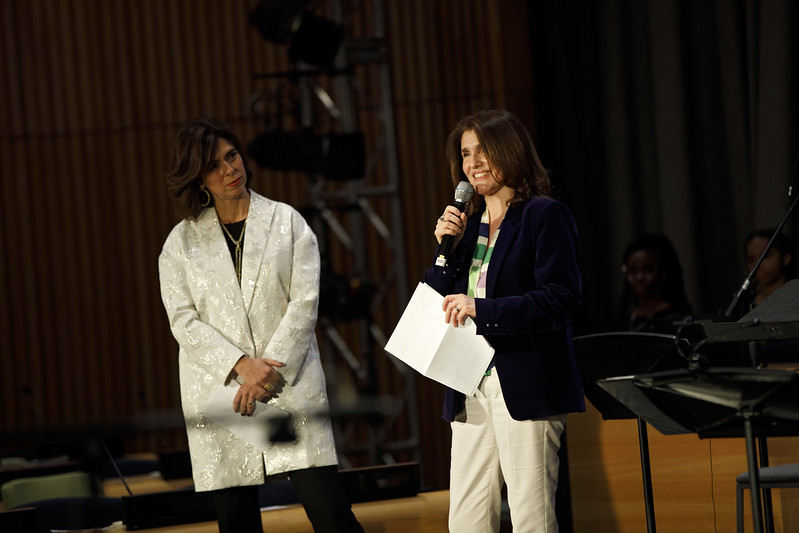 Magos Herrera, who has been an advocate for UN Women Mexico in other campaigns such as "Unite to end violence against women and girls" and "HeForShe", performed alongside other prominent artists like the Young People's Chorus of New York. The significance of the in-person event, an ode to resilience and intergenerational solidarity, was heightened after years of absence due to the COVID-19 pandemic.  
Con Alma marked an opportunity to celebrate the power of activism, solidarity and resilience, as well as the leadership of many women and young people, while humanity faced the challenges posed by the COVID-19 pandemic. It appealed to the creative arts to spark transformation and demonstrate the power of intergenerational solidarity in creating an equal world.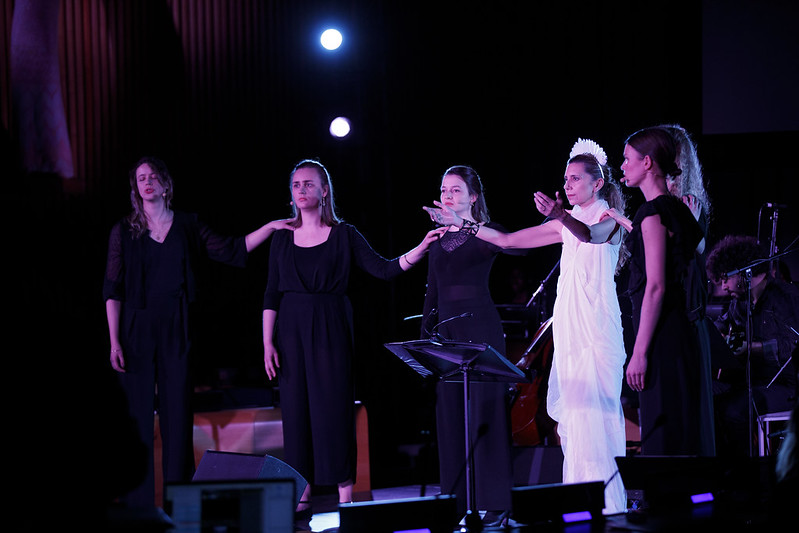 UN Women recognizes the importance of all sectors—governmental, academic, private, philanthropic, civil society and the cultural sector—as key actors and allies to promote and accelerate progress in gender equality. We recognize that cultural rights are an integral part of human rights—which, as stated by the Universal Declaration on Cultural Diversity, are universal, indivisible and interdependent.  
UN Women wishes to express its gratitude to all the people who participated and committed to make this possible.