After a May kick off in Mexico City, the Forum will Cap in Paris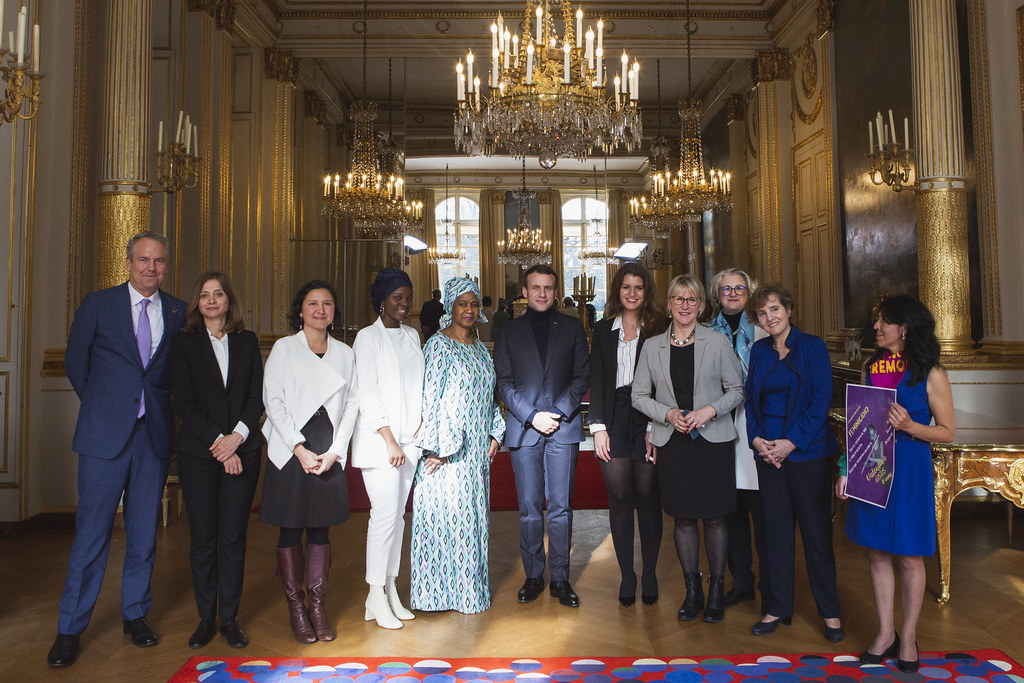 On the occasion of Equality Week in France, Emmanuel Macron, President of the French Republic, met in Paris with Phumzile Mlambo-Ngcuka, Executive Director of UN Women, on Monday, 2 March 2020.
The meeting provided an opportunity to take stock of the progress made in the preparation of the Generation Equality Forum, a global multi-stakeholder gathering for gender equality . Convened by UN Women and co-chaired by France and Mexico, in partnership with civil society, the Forum will be kicked-off on 7-8 May 2020 in Mexico City and it will culminate in Paris from 7 to 10 July 2020.
"Generation Equality represents a fantastic opportunity to both demonstrate strong support for feminist movements and to broaden and deepen them. The inclusion of all stakeholders coming together, including governments, civil society, businesses, international institutions, the media and others, will be key to demonstrate whole-of-society support to gender equality. I salute France's leadership in the global effort to achieve gender equality. We are proud to count France as our strong partner for Generation Equality", said Phumzile Mlambo-Ngcuka.
The President of the Republic underlined the full mobilization of France for the success of the Forum. The decision to host this major gathering is in line with the President of the Republic's commitment to gender equality, which he has made the great national and global cause of his term. This commitment, which has already been given concrete expression during France's presidency of the G7 with the Biarritz Partnership, is reflected on a daily basis in the feminist diplomacy that France is pursuing with all its partners.  
President Macron thus announced that France wanted to be one of the leaders of the Action Coalition on Bodily Autonomy and Sexual and Reproductive Health and Rights; the Action Coalitions will be launched in Paris in July. Action coalitions are multi-stakeholder partnerships bringing together governments, civil society, international organizations and the private sector, each led by "champions" who will initiate concrete, large-scale and measurable actions to accelerate gender equality progress around the world. France will also continue its efforts for girls' education in the framework of the Forum, in line with its investment in the Global Partnership for Education.