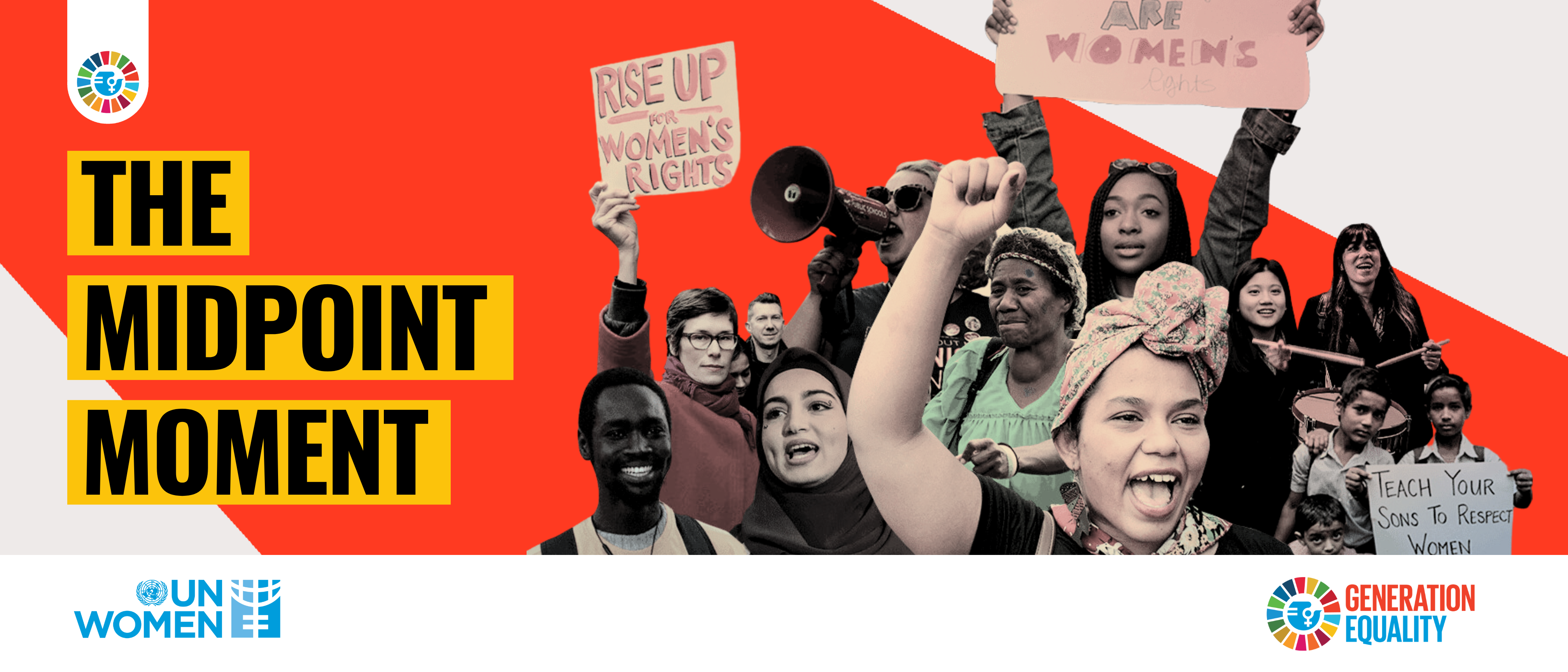 Generation Equality: An SDG Accelerator 
 
The Midpoint
Mark your calendars: The Midpoint Moment for Generation Equality will take place at the UN HQ in New York City and online on 17 September 2023. 
The event, convened by UN Women and the co-leadership of the Governments of Iceland and Tanzania, will be a critical moment for Generation Equality as it seeks to assess, energize and grow its bold agenda for gender equality acceleration, building from its launch at the Generation Equality Forum in 2021. The 2023 Generation Equality Midpoint event provides an important opportunity to mobilize sustained attention to and investment in gender equality as an accelerator for the SDGs at a time when women's rights are under increased threats globally and progress has stalled and reversed in more than 30 percent of the SDGs and will be featured as part of the SDG Acceleration Day. 
What - Generation Equality Midpoint Moment
When - Sunday 17 September, 2023
Where - UN Secretariat, NYC - Trusteeship Chamber
What time - From 10:00 to 14:45 EDT
Format - Hybrid to be live-streamed via UN Web TV at this link: https://media.un.org/en/asset/k1e/k1ek09vhph 
The event will focus on the following: 
Spotlight progress and accountability: demonstrate how Generation Equality driven transformative results and promising practices for SDGs acceleration. 
Generation Equality to 12 SDG Summit High Impact Initiatives: Showcase commitments and results of the six Action Coalitions and the WPS-HA Compact. 
Enhanced commitments for Gender Equality: Reinforce and expand existing commitments as well as spotlight new high-impact and high-value commitments. 
Amplification and Energization: Create momentum for the global community to accelerate gender-responsive sustainable development. 
Get involved 
Every commitment maker can take action to help drive the success of the Midpoint, including through:  
Sharing stories of impact: All commitment makers are encouraged to document their stories of impact and progress and share them with gefcommunications@unwomen.org 
Planning to participate: Save the date! Commitment makers are invited to plan their virtual attendance at the Midpoint event.  
Access the Generation Equality Trello board and join the conversation using the hashtag #GenerationEquality
Download here the event's Concept Note and Key Messages.
Stay up-to-date by subscribing to the newsletter here.