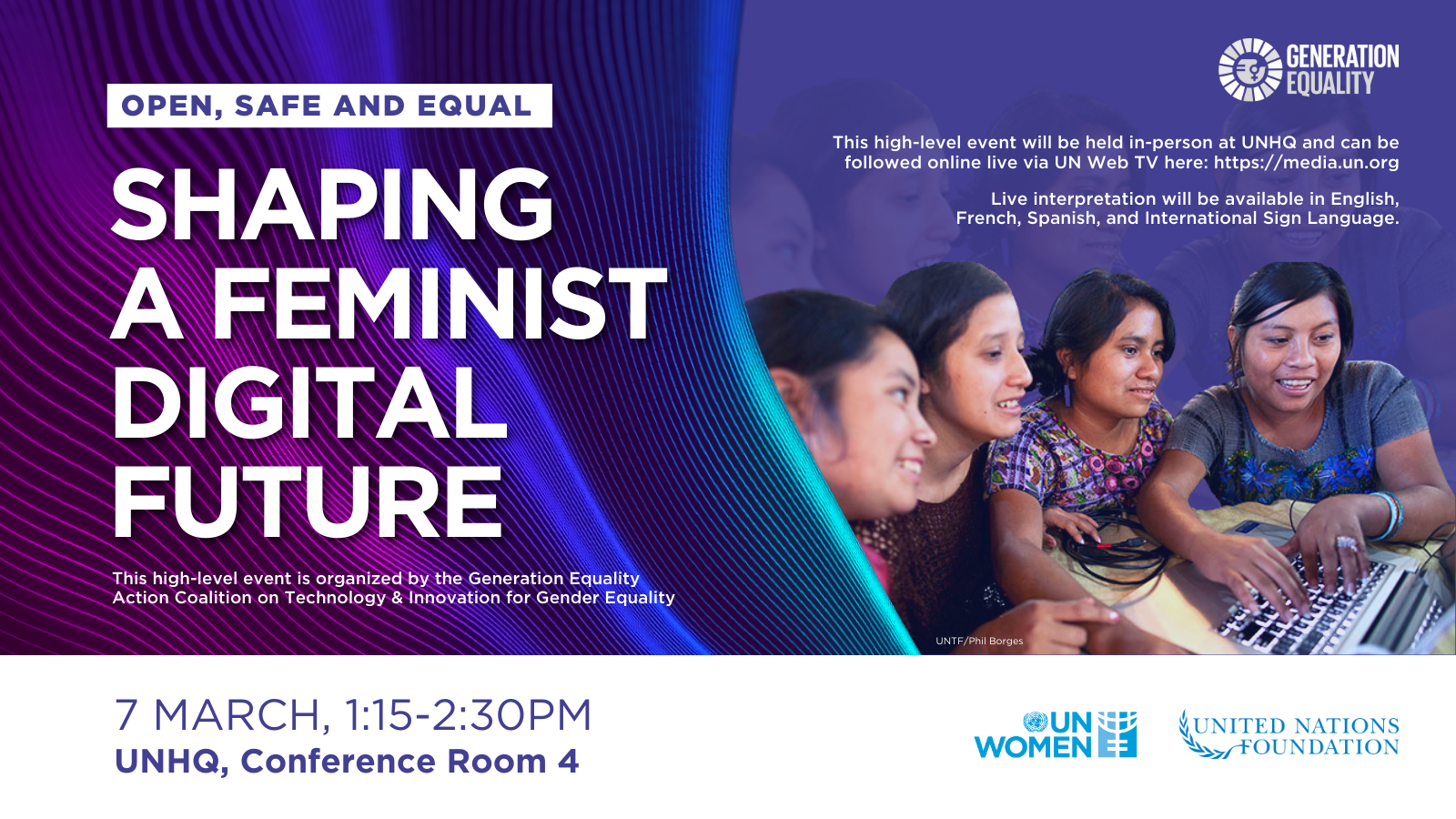 Open, Safe and Equal – Shaping a Feminist Digital Future
UN Women/Generation Equality will be hosting in collaboration with the Action Coalition Innovation & Technology for Gender Equality a high-level side event "Open, Safe and Equal: Shaping a Digital Feminist Future" on Tuesday, March 7th between 1:15pm to 2:30pm in Conference Room 4 at UNHQ.
The event will bring together High-level leaders from Governments, CSO, Youths and UN agencies to bring attention on the CSW67 priority theme and the "once in a generation" opportunity to place gender equality at the heart of the digital revolution. The discussion will focus on reaffirming Generation Equality's shared principles for a feminist digital future, on the role of multi-stakeholder partnership cooperation in advancing gender equality in technology and on demonstrating how technology and innovation can provide transformative solutions to achieve gender equality and the empowerment of all women and girls.
Event: Open, Safe and Equal: Shaping a Digital Feminist Future
Date: Tuesday, March 7th
Time: 1:15pm to 2:30pm
Venue: Conference Room 4 at UNHQ
You can watch the live streaming of this High-level CSW event in UN Web TV: https://media.un.org/en/webtv