The Women Entrepreneurship Development Centers, one of the Generation Equality commitments made by the Government of the Republic of Kazakhstan, provided a total of 26,386 different services to 9,000 women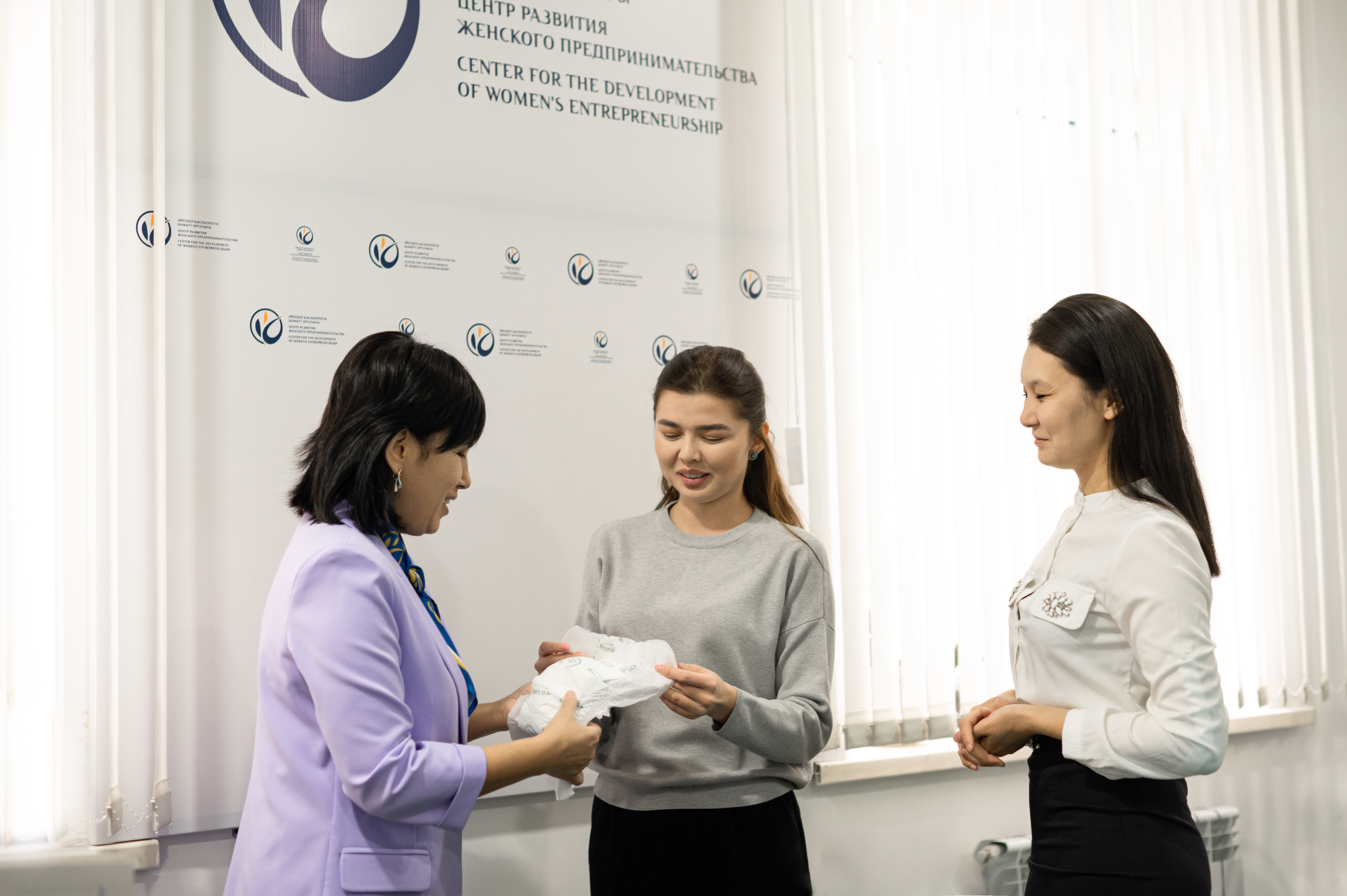 Women's economic empowerment is an investment with high returns. It improves the conditions of individual women and their families. It lays the groundwork for global gender equality, poverty eradication and inclusive economic growth. It brings fresh perspectives, ideas and energy to businesses and industries. And yet, around the world, women remain underrepresented in formal employment and unable to access the resources necessary to start their own businesses.
It was with this issue in mind that, in 2021, Kazakhstan pledged to open 17 Women's Entrepreneurship Development Centers (WEDCs) in all provinces and major cities of the country—part of the country's commitments to UN Women's Generation Equality initiative through the Action Coalition on Economic Justice and Rights. In partnership with the National Chamber of Entrepreneurs and other international organizations, the Government of Kazakhstan and UN Women launched the WEDCs that same year, giving women across the country the opportunity to start or expand their businesses.
The Centers provide access to information, financing and professional networks, as well as equipping women with the necessary tools and knowledge to digitize their businesses and establish them on e-commerce platforms. To date, more than 9,000 women have been provided with a total of 26,386 services.
"A special feature of this project was the provision of services according to the needs of women," said Nurgul Musabekova, coordinator of the WEDCs "Among the training programs, the courses on social media marketing and marketplace business were in particular high demand. Thus, women entrepreneurs and women with entrepreneurial initiative got an opportunity to digitalize their business."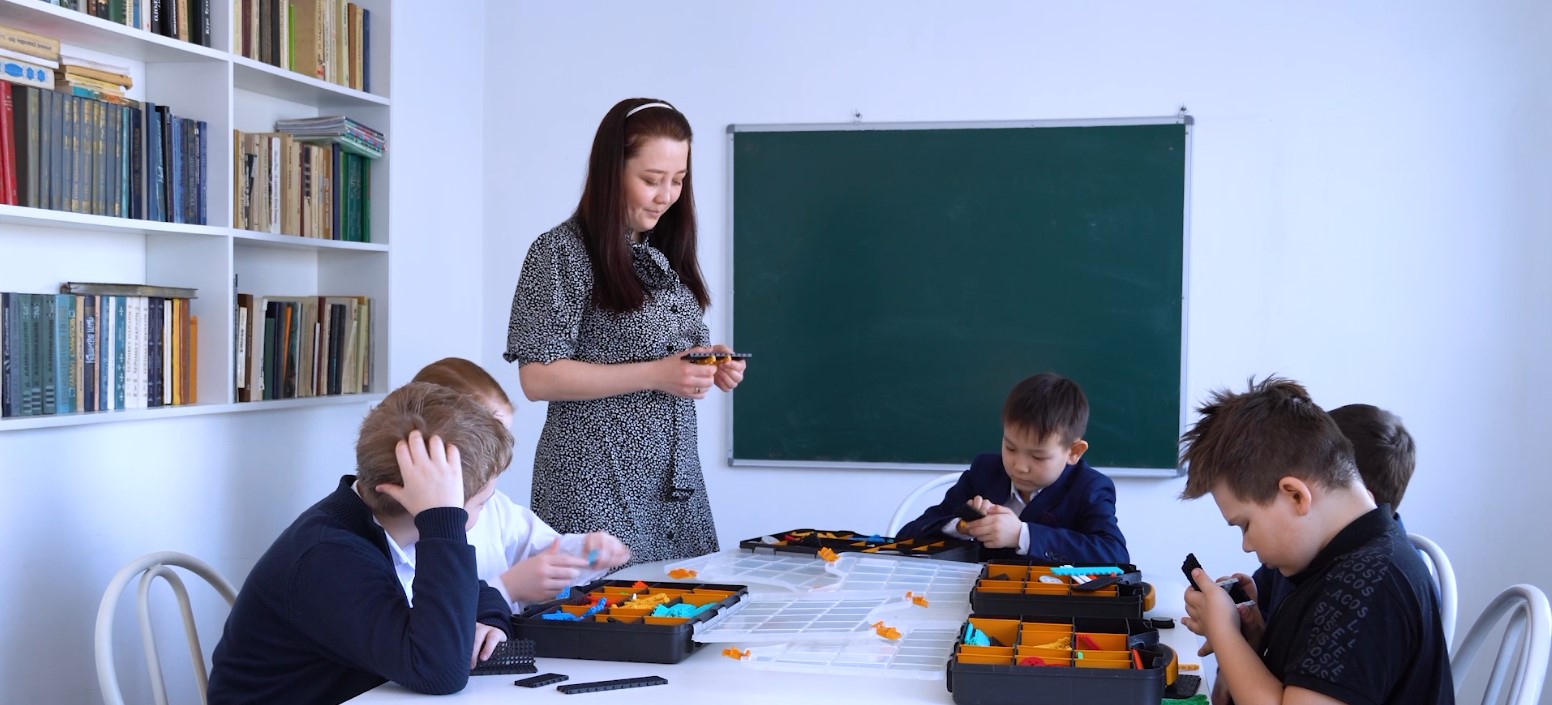 Perizat Inkarbayeva, founder of Dignatera, a digital technology center in Karaganda, won a grant from the city's mayor office after receiving training at one of the Centers. Her project to teach robotics and neurotechnology was recognized as relevant and in demand, especially by young students.
"Thanks to the WEDC, I was trained in social entrepreneurship. Today there are more than 150 children studying at our center, and the income of my business has doubled," said Perizat. "The most important fact is that children have the opportunity to learn digital technology. Our center has been operating for two years now, and since then, we have prepared many winners of national and international competitions and created new workplaces for teachers. We are proud to contribute to the development of the city, as the national innovation center of Kazakhstan."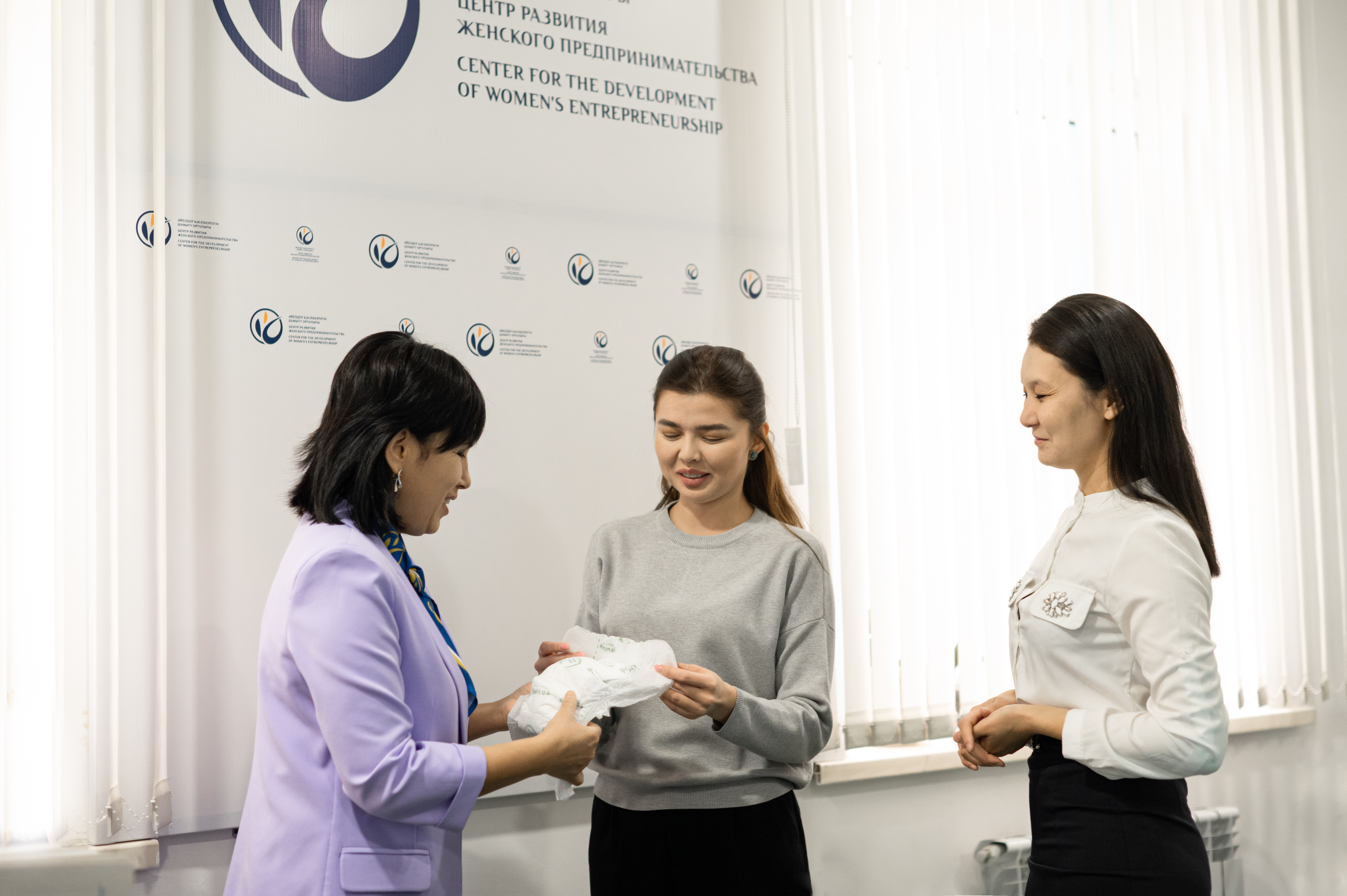 Nazgul Nassiyeva, from the Zhambyl region in the southern part of Kazakhstan, also received training at one of the Centers. After several months of intensive courses and seminars, she mastered social entrepreneurship, marketing and finance skills.
"I've always been a businesswoman, but it's only now that I decided to open my own business. My training at the Women's Entrepreneurship Centre and my personal story put me on this path", says Nazgul.
Her business produces high quality, affordable diapers for children with disabilities—a product developed on the basis of her own personal experience.  Along with a team of specialists, she is also working to create a mobile application that would enable mothers of children with disabilities to form a support community.
Founded with the financial and technical support of international organizations, from 2023 the WEDCs initiative will continue to grow under full government funding of USD 2 million secured by the Ministry of National Economy of the Republic of Kazakhstan.
---
Commitment Maker: Government of the Republic of Kazakhstan
 
Action Coalition: Economic Justice and Rights

Commitment: Kazakhstan commits to establishing innovative nation-wide 17 resource centers to implement the concept "One village – One product" to mainstream public incentives and investment programs for women in the informal economy, including agricultural producers, processors and manufacturers, that offer them decent work, improved market access and better earnings.

Country of implementation: Kazakhstan
---
Generation Equality is the world's leading initiative to accelerate investment and implementation on gender equality. It brings together organizations from every part of society to catalyze progress, advocate for change and take bold actions together.
The Generation Equality Action Coalition on Economic Justice and Rights promotes gender equality by addressing economic and social barriers that prevent women and girls from realizing their full potential.
This story of impact was produced by UN Women Kazakhstan with information of the Government of the Republic of Kazakhstan. Learn more here about Kazakhstan's innovative approaches for gender equality through digitalization. 
Learn more about Generation Equality here: https://forum.generationequality.org/
Explore more commitments like this one using the Commitments Dashboard: https://dashboard.commitments.generationequality.org/