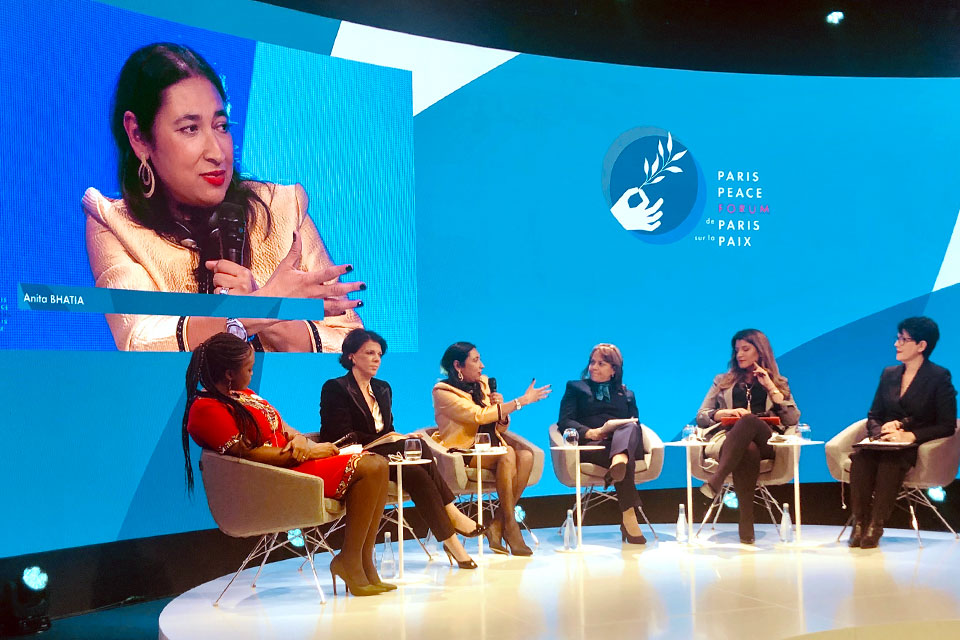 UN Women Deputy Executive Director, Anita Bhatia, attended the Paris Peace Forum, an international event on global governance issues and multilateralism, on 12 November, to discuss the upcoming 2020 Generation Equality Forum. The Forum is a civil society–centred, multi-stakeholder, global gathering for gender equality, convened by UN Women and co-hosted by the governments of Mexico and France.
French Minister of State for Gender Equality and the Fight against Discrimination Marlene Schiappa and Mexico's Vice Minister for Multilateral Affairs and Human Rights Martha Delgado were also present at the roundtable, moderated by France 24 journalist, Annette Young.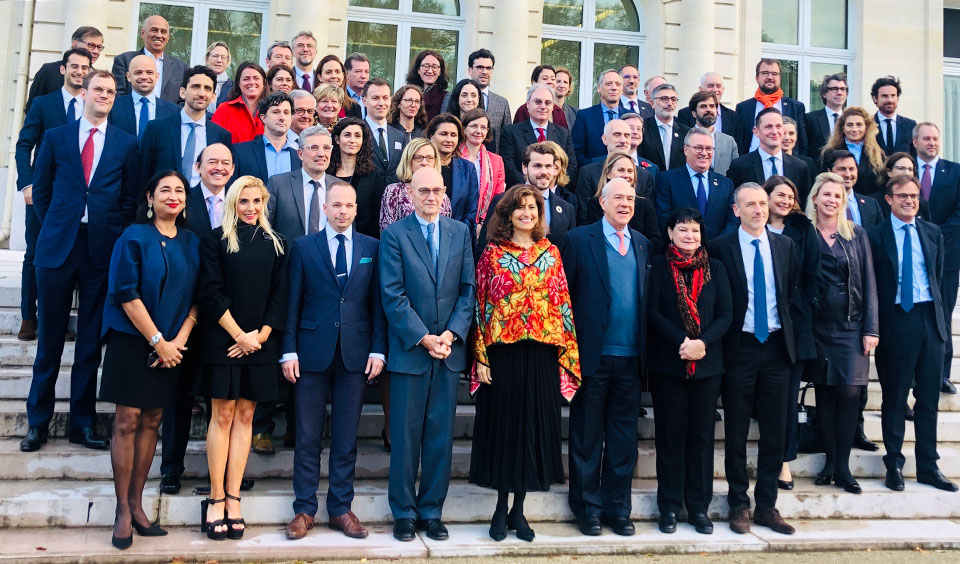 The Generation Equality Forum will be connected in real time across the world through interactive satellite sessions enabled through technology to maximize participation. The Forum will kick off in Mexico City, Mexico (7–8 May 2020), and culminate in Paris, France (7–10 July 2020). [More information here]
Ms. Bhatia also visited the exhibits of three UN Women-led projects that were showcased at the Paris Peace Forum.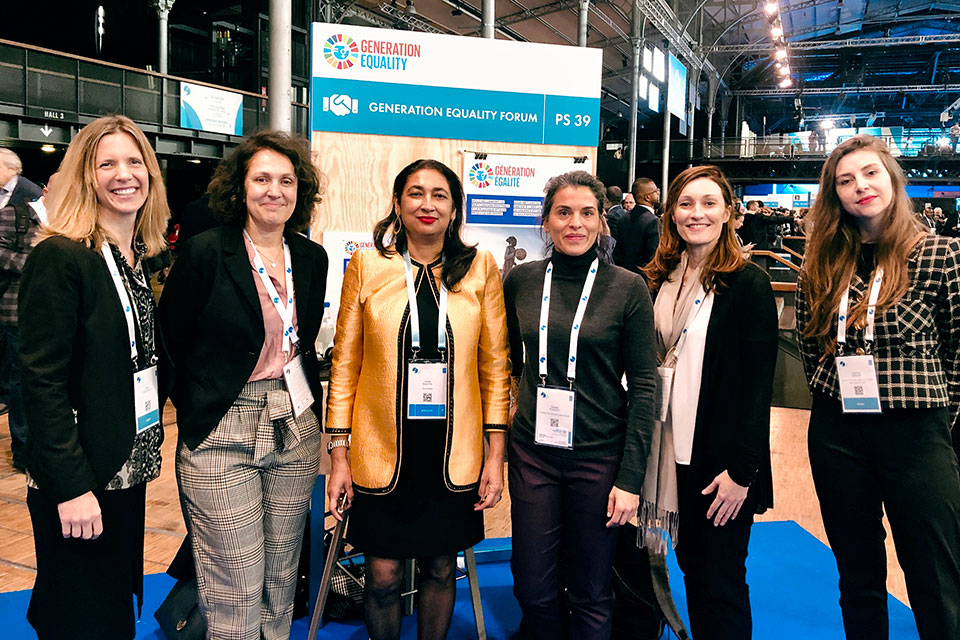 One of them is the "SADA Women's Cooperative", established by 50 Turkish, Syrian and Afghani women in Gaziantep, southeast Turkey. The Cooperative been successful in collective production, inclusive governance, and peaceful co-existence, and searched for new and innovative ways to build sustainability and forge international partnerships. The Cooperative originated from the "SADA Women's Empowerment and Solidarity Center" led by UN Women, funded by the European Union, the MADAD Fund, and the Government of Japan.
Related story: "I've healed the wounds of war and feel more confident about my future"
Photo Essay: One woman's journey to find hope in Turkey, after escaping Syria
Another UN Women project showcased at the Peace Forum was the "African Girls Can Code Initiative" (AGCCI), which brings together girls from all over the continent to spark their interest in ICT as a career path and to empower them as young promising innovative women. The project is implemented by UN Women Ethiopia in collaboration with the African Union, International Telecommunication Union with support from the Government of Denmark for its first year.
The "Buy from Women Digital Platform for Smallholder Farmers in Mali" project was also featured at the Forum. The project, launched in 2017, aims to strengthen governance, improve security and building resilience by investing in women and job creation in the Sahel region.
During her visit, Ms. Bhatia also attended the Board Meeting of the Business for Inclusive Growth Initiative on November 11. Launched as part of the French presidency of the G7, the Board brings together more than 30 multinational enterprises. Ms. Bhatia briefed the Board about the Generation Equality Campaign and Forum and the Women's Empowerment Principles.