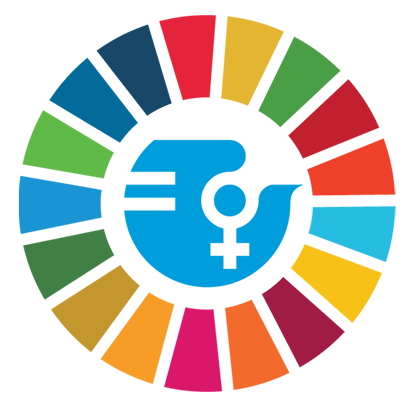 Accelerating Progress for Gender Equality

The 2021 Generation Equality Forum was a major global inflection point for gender equality. This landmark effort brought together governments, corporations and change makers from around the world to define and announce ambitious investments and policies. These diverse stakeholders have embarked on a 5-year journey to accelerate equality, leadership and opportunity for women and girls worldwide. This work will culminate in 2026.
The Generation Equality Forum also fueled a powerful and lasting coalition for gender equality. It presented a vital moment for activists, feminists, youth and allies to achieve transformative change for generations to come.
The Forum took place at a critical moment. COVID-19 has exacerbated existing gender inequities, with reports of rising violence against women, as well as higher adverse economic impacts caused both by increased unpaid care-giving and the fact that women work in more insecure, low-paid and informal jobs. Women of color, indigenous women and youth face compounded risks and barriers. We are living through a gender equality crisis, and the outcomes of the Generation Equality Forum offer a critical opportunity to confront it. 
The Forum's 5-year action journey is built around a Global Acceleration Plan  - a global road map for gender equality that aims to fulfil the promise of the Beijing Platform for Action and achieve the Sustainable Development Goals. It involves every sector of society – governments, civil society, private sector, entrepreneurs, trade unions, artists, academia and social influencers – to drive urgent action and accountability. 
Read More
Videos
The Generation Equality Forum concluded in Paris with announcement of revolutionary commitments and a Global Acceleration Plan to advance gender equality by 2026.
Recordings of select sessions are available for viewing on our YouTube channel.
You can start with watching the following recordings:
View more here.
Convener

As a global champion for women and girls, UN Women stands at the center of mobilizing governments and civil society to keep the promises of the Beijing Platform for Action to all of society. The Generation Equality Forum presents the opportunity to bring together change makers of all ages and genders, from all over the world to tackle the unfinished business of empowering women, leaving no one behind. Member States, civil society, private sector and the UN entities are invited to join efforts with UN Women and to contribute to this historic moment.