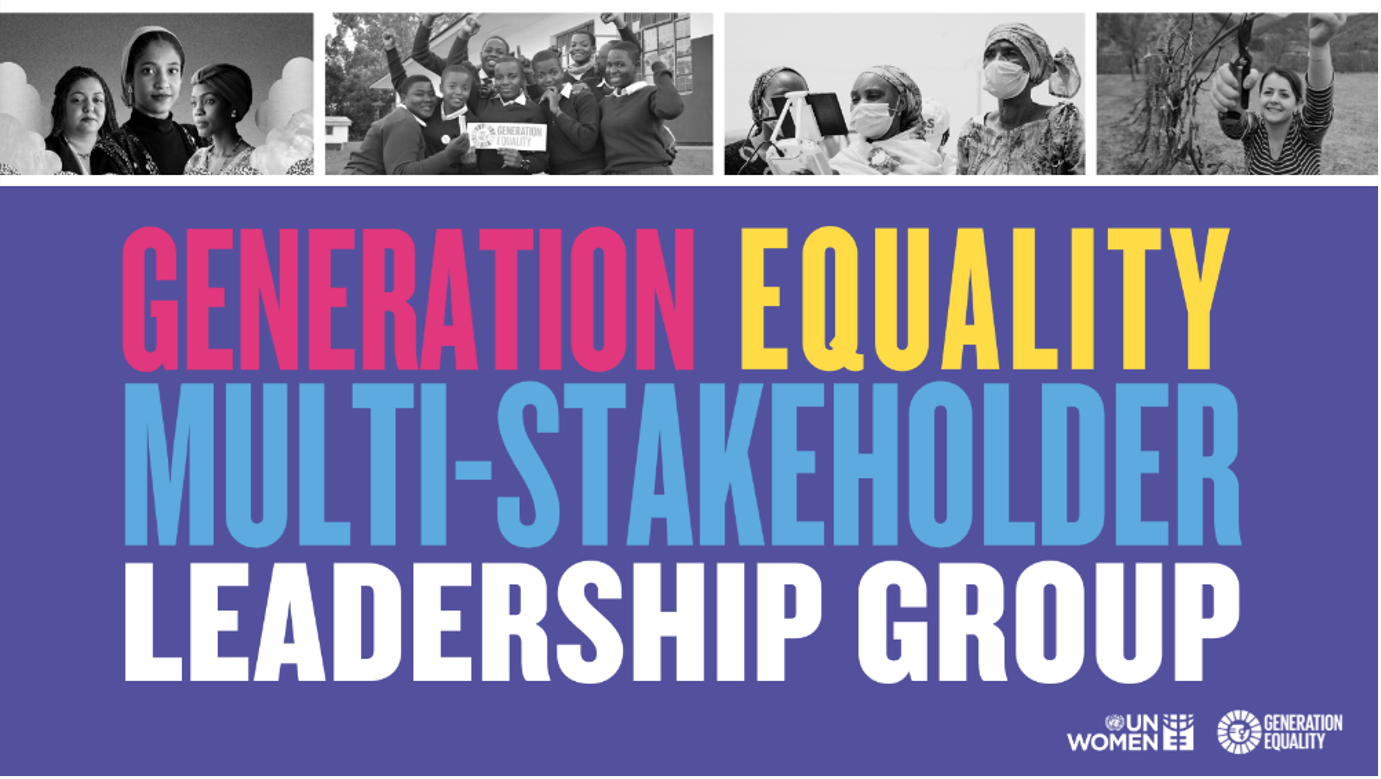 The Multi-Stakeholder Leadership Group has been established to support UN Women in driving the forward Generation Equality agenda, ensuring multi-stakeholder collaboration remains at the core of the initiative.  
The Multi-Stakeholder Leadership Group is composed of selected Action Coalition Leaders, Commitment Makers and Compact Signatories representing governments, civil society, international organizations, the private sector, youth organizations and philanthropy. Together, these actors will uplift diverse voices to advise on and shape Generation Equality accountability, processes, and impact over the next four years. 
At the Generation Equality Accountability Moment on 23 September the initial members of the Meet the Multi-Stakeholder Leadership Group were announced, with additional announcements still to follow. 
The announced members are: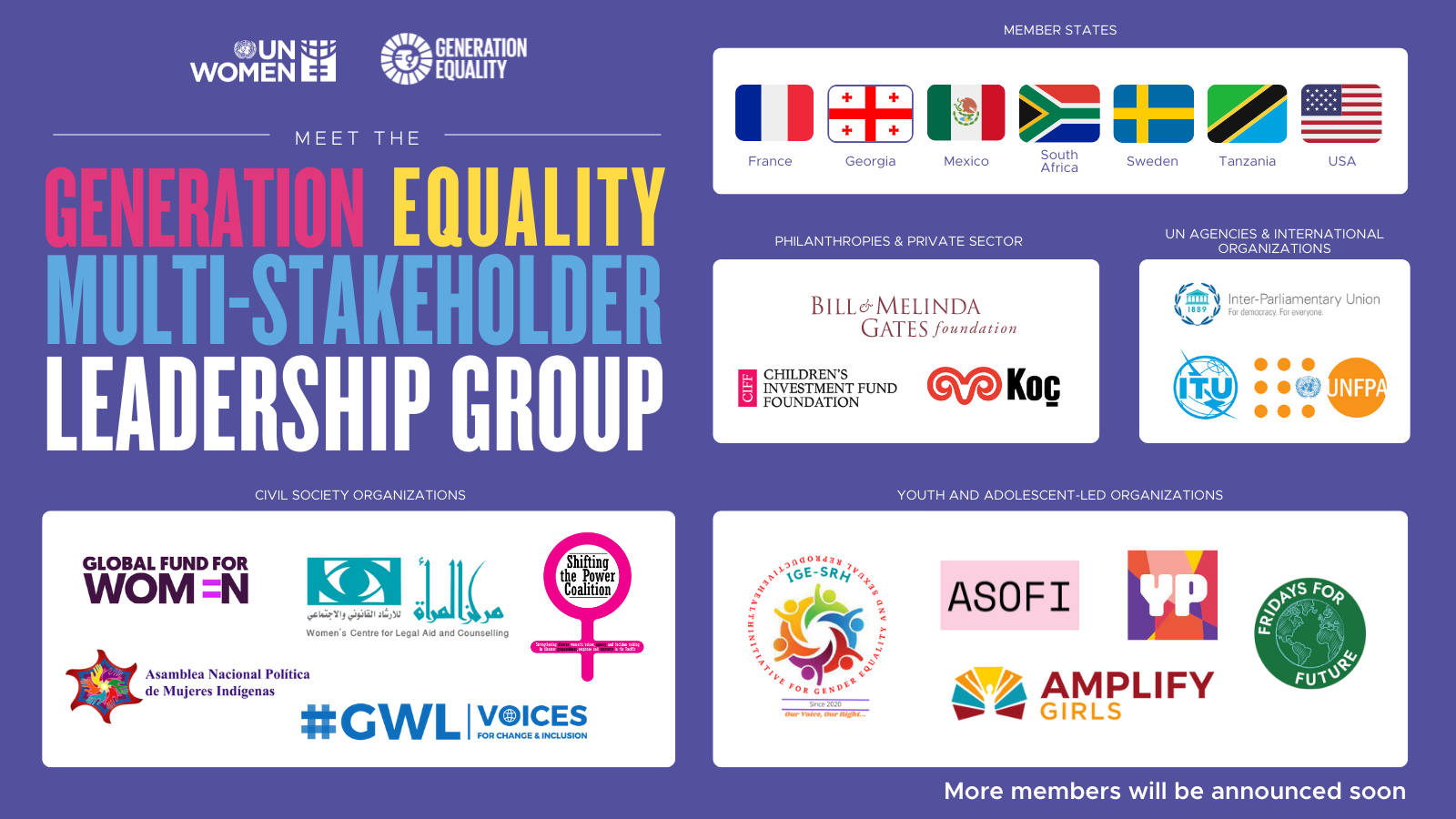 Member States 
France 
Georgia 
Mexico 
South Africa 
Sweden 
Tanzania 
United States of America 
Philanthropies and Private Sector 
Bill & Melinda Gates Foundation 
Children's Investment Fund Foundation 
United Nations Agencies and International Organizations 
Inter-Parliamentary Union for Democracy for Everyone 
International Telecommunication Union 
Civil Society Organizations 
Asamblea Nacional Política de Mujeres  
Women´s Center for Legal Aid and Counseling (WCLAC) 
Youth and Adolescent-led Organizations 
ASOFI (Women's Association for Rural Development and Peace) 
Initiative for Gender Equality and Sexual Reproductive Health (IGE-SRH)