Date: August 19, 2021 - Updated August 23, 2021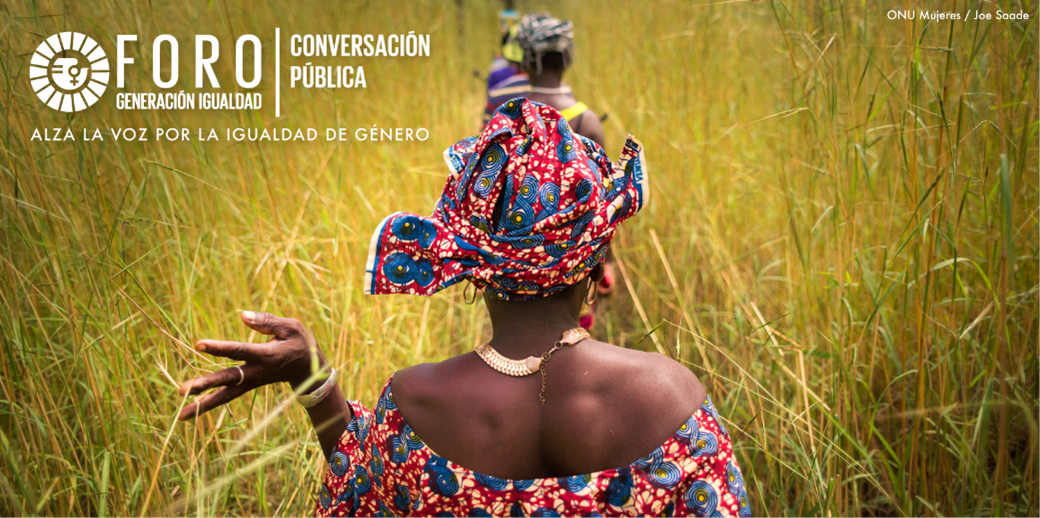 The Public Conversation platform was created to give the general public a voice in shaping the process and outcomes of the GEF. By developing a virtual space dedicated to the public's role in the Generation Equality Forum, the Public Conversation empowered thousands of individuals to take part in shaping the Action Coalitions' commitments towards gender equality.
The platform caters to an international demographic of activists and civil society members who actively seek to educate and be educated on gender equality, on a global scale and within their community. To date, citizens from 178 countries are represented on the platform. 
The Public Conversation platform launched in February 2021 and showcased the six Action Coalitions themes alongside the WPS-HA Compact. Five sets of monthly discussion questions around gender equality were presented, and over 6,000 users have registered and are engaged on the platform.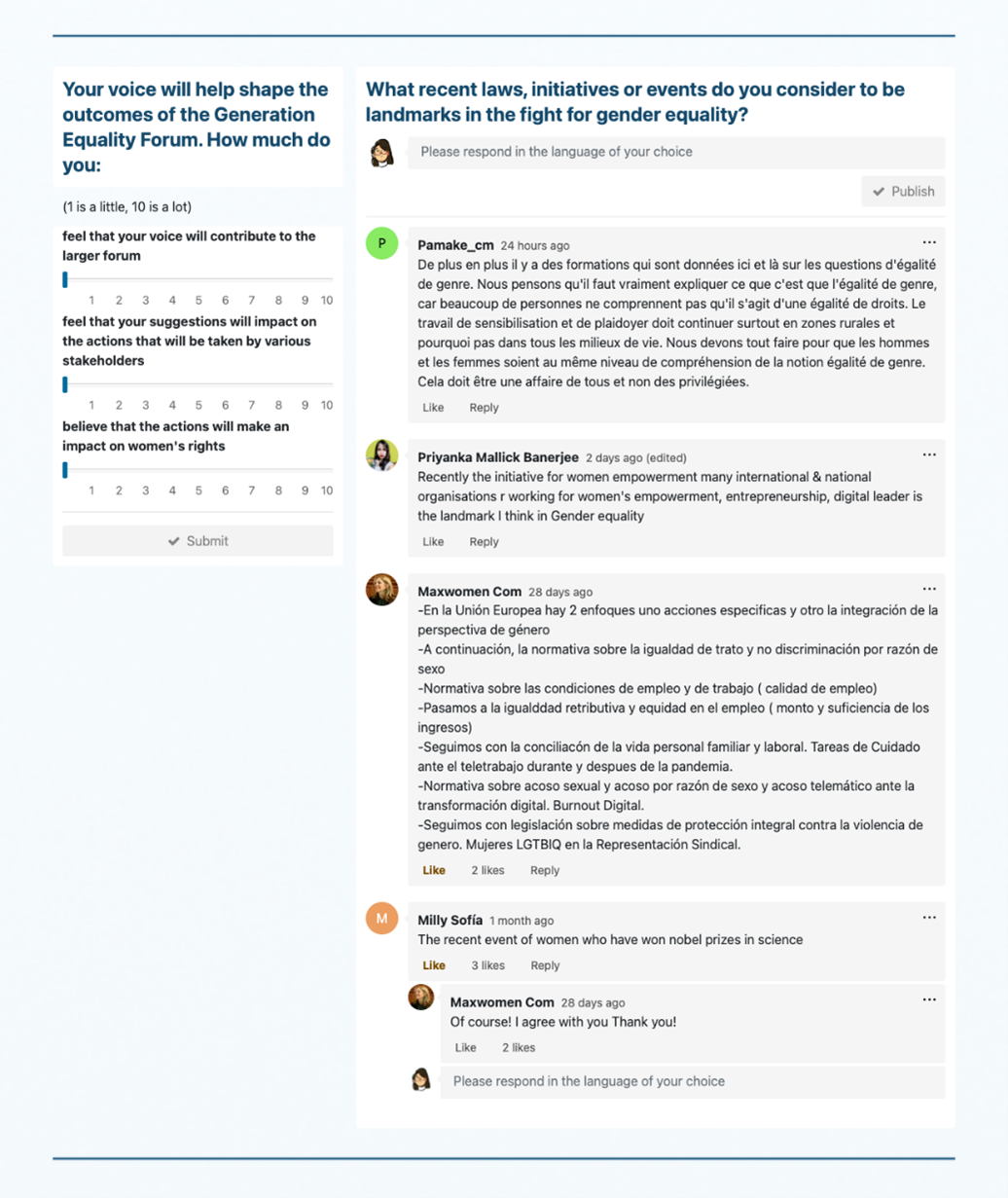 Additional Info
An overview of the engagement and outcomes of the platform are available on the Public Conversation in Review. View here.