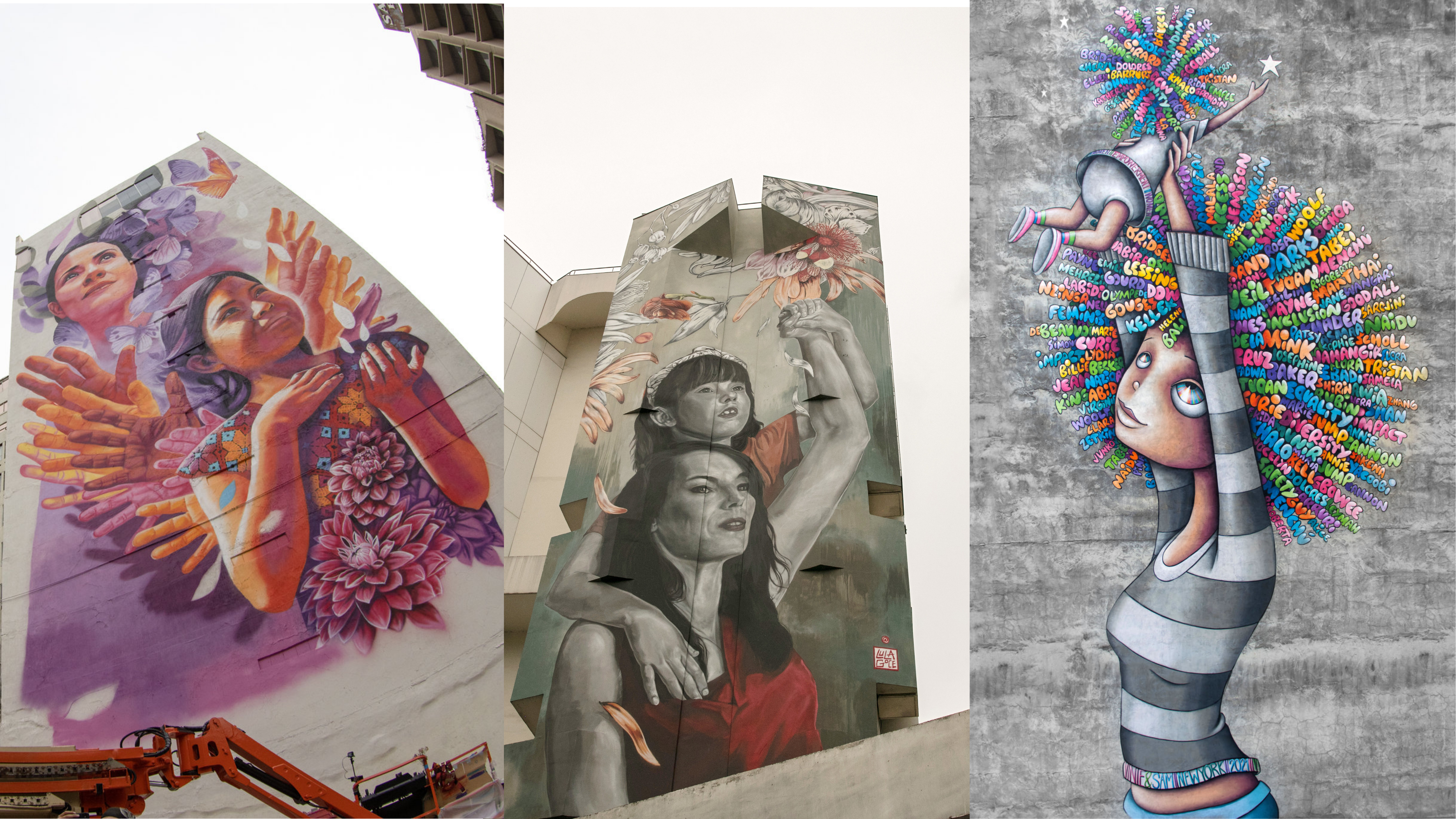 Street Art for Mankind partnered with the UN Women in conjunction with the Generation Equality Forum to create a series of three murals around the world with prominent women street artists. The murals aim to amplify through art the vision of accelerated progress for global gender equality. The first mural was created by Adry del Rocio in Mexico during the Mexico Forum in March, the second was created by Lula Goce in Paris during the Paris Forum in June, and the third mural in New York was created by artist Vinie Graffiti. 
Generation Equality Mexico Mural
As part of the Generation Equality Forum in Mexico closing ceremony in March 2021, the mural by Mexican artist Adry del Rocío was unveiled. The piece aims to recognize Mexico's feminist movements in all their diversity from a historical perspective and to call for future action towards gender equality. It is inspired by the aspirations of youth and will be an enduring legacy of Generation Equality Forum in Mexico. Read more here.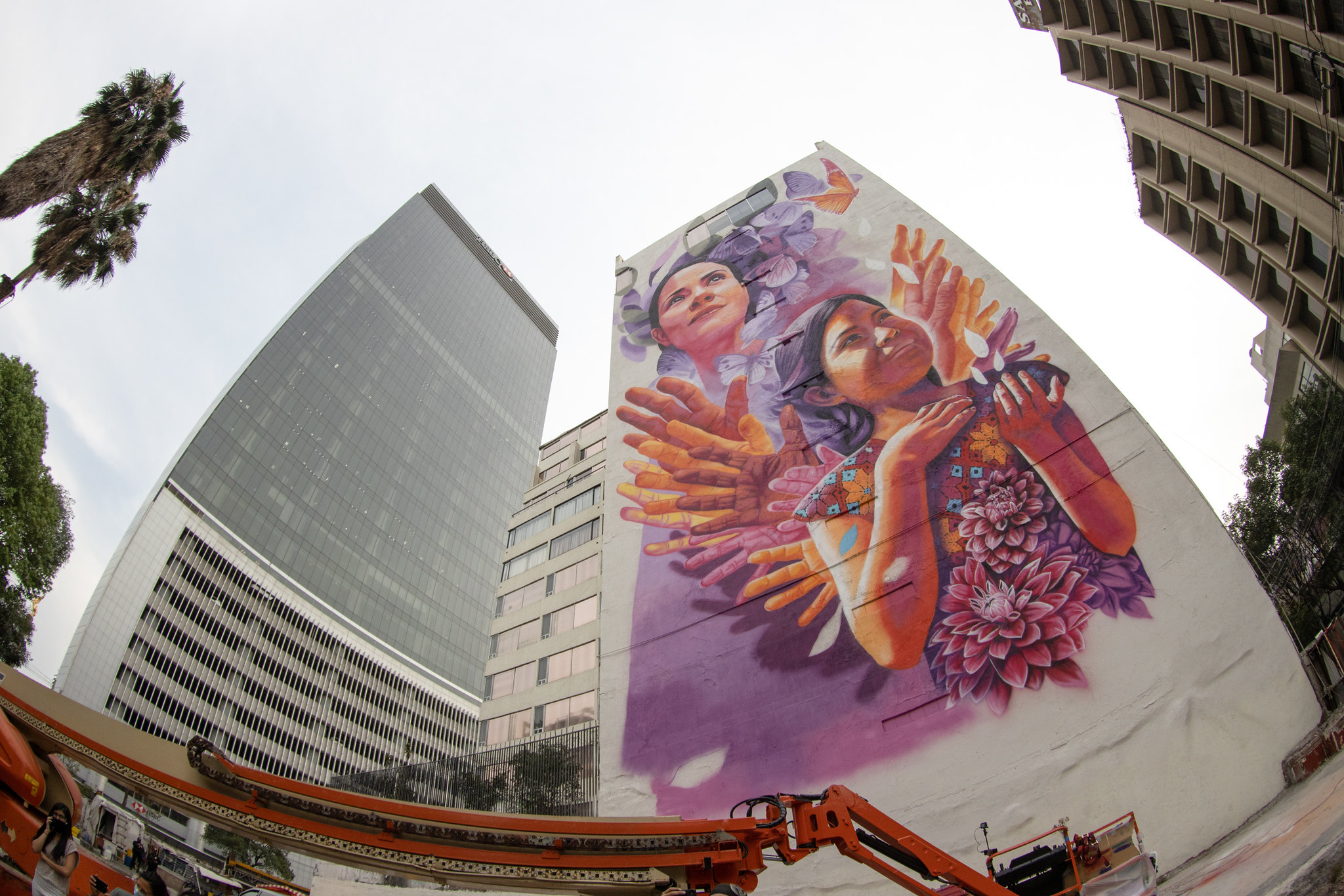 Photo: UN Women/Fabrice Gentile.
Generation Equality Paris Mural
Street artist Lula Goce created the second of the Generation Equality Murals series inspired by the aspirations of  youth the intergenerational bonds that drive women forward. The mural stands as a poetic modern piece of Art and as a legacy for generations to get inspired and unite in shared activism. Read more here.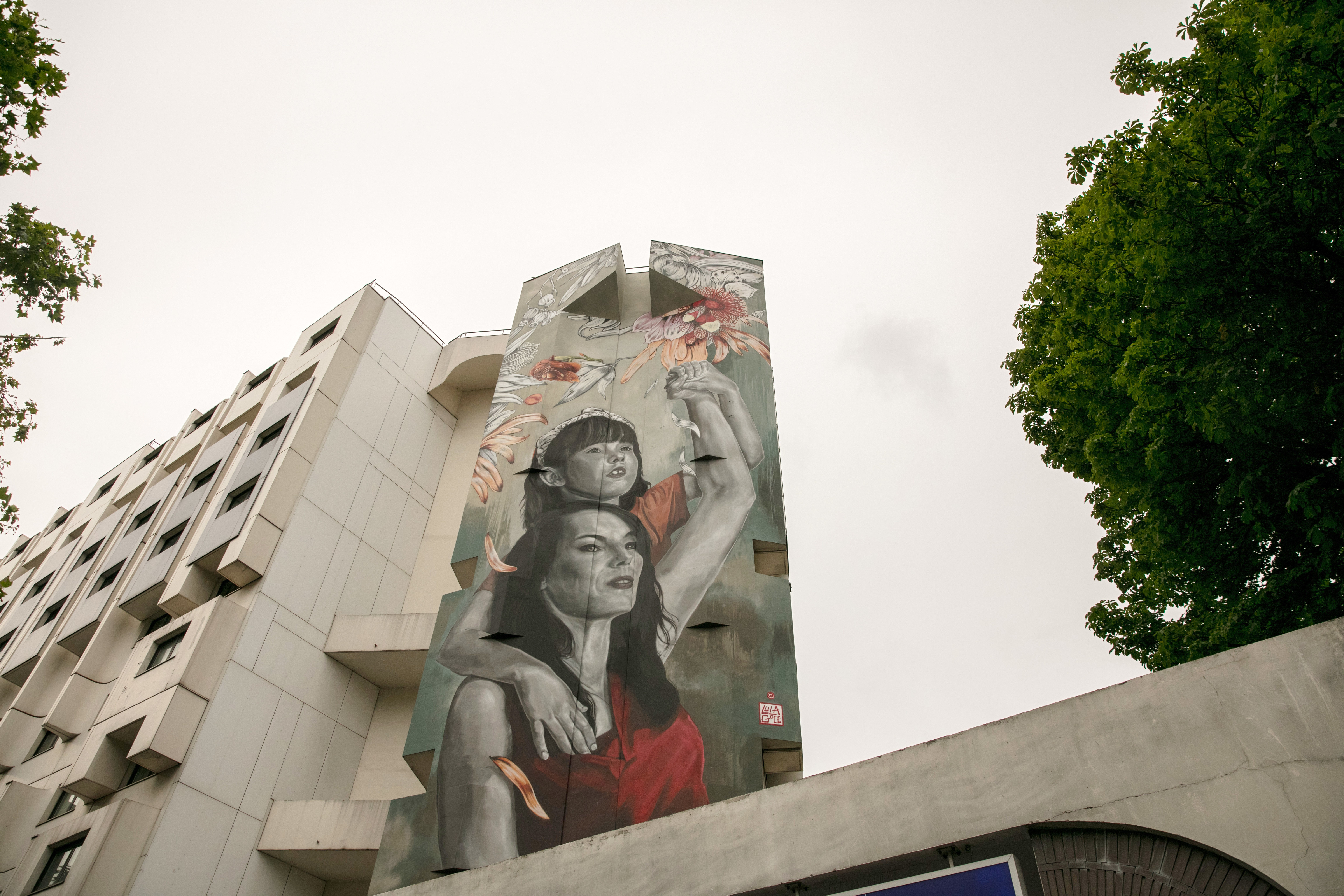 Generation Equality New York Mural
The third in the sequence of murals, by artist Vinie Graffiti, was unveiled on 1 October, 2021 in New York City, in a partnership of UN Women, Street Art for Mankind, the City of New York and the Governments of France and Mexico, with support from BNP Paribas. The unveiling of the mural was a closing highlight of the 2021 UN General Assembly (UNGA), acting as a symbol of United Nations leaders' commitment to gender equality.

The 100-feet high "Generation Equality" mural, created two blocks away from the United Nations, reflects on the importance of intergenerational efforts to advance gender equality and pays tribute to over 50 women activists who paved the way for a more equal world. It is hoped that the mural will serve as a focal point to inspire and engage the public for years to come. Read more here.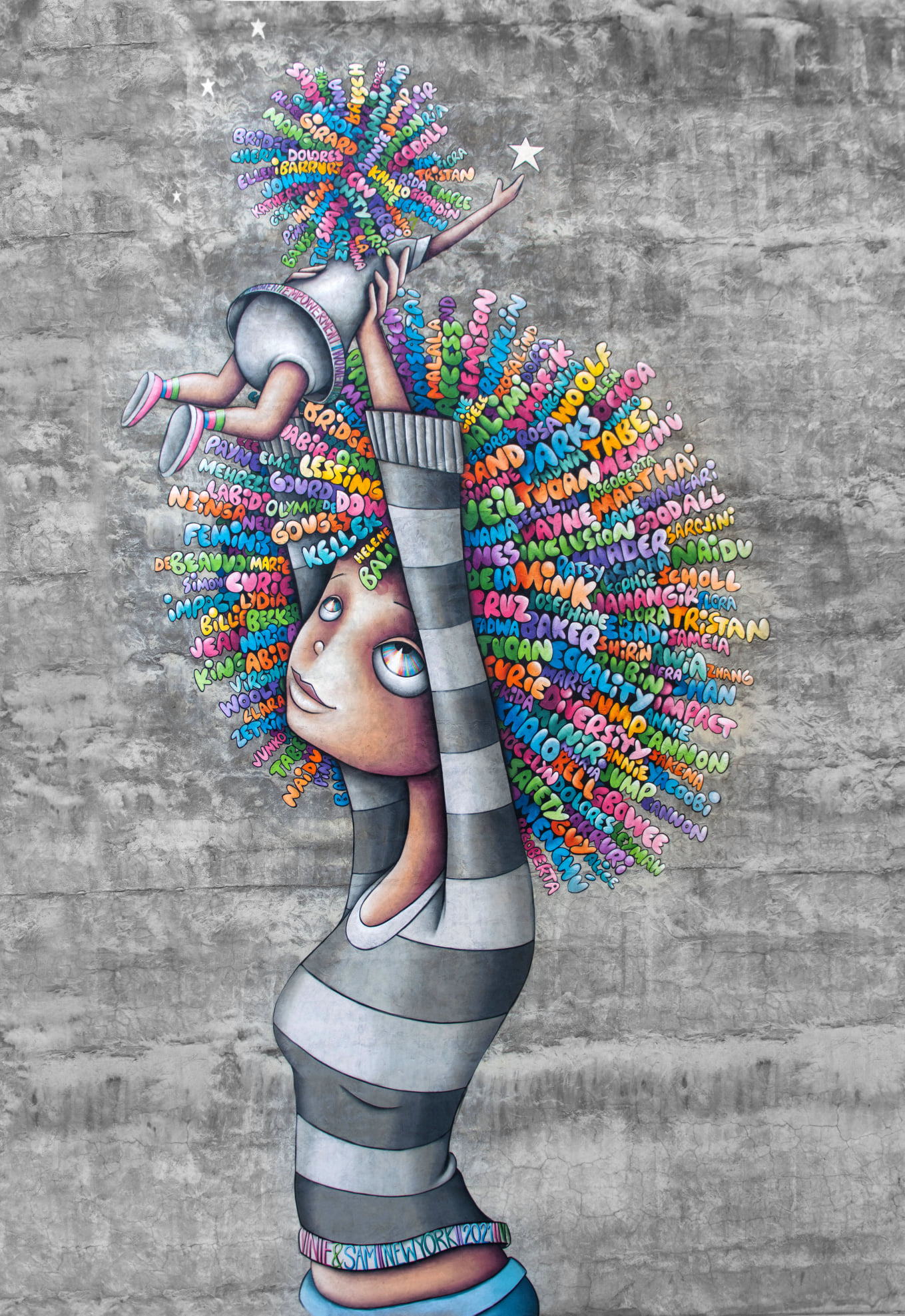 Photo: Street Art for Mankind.