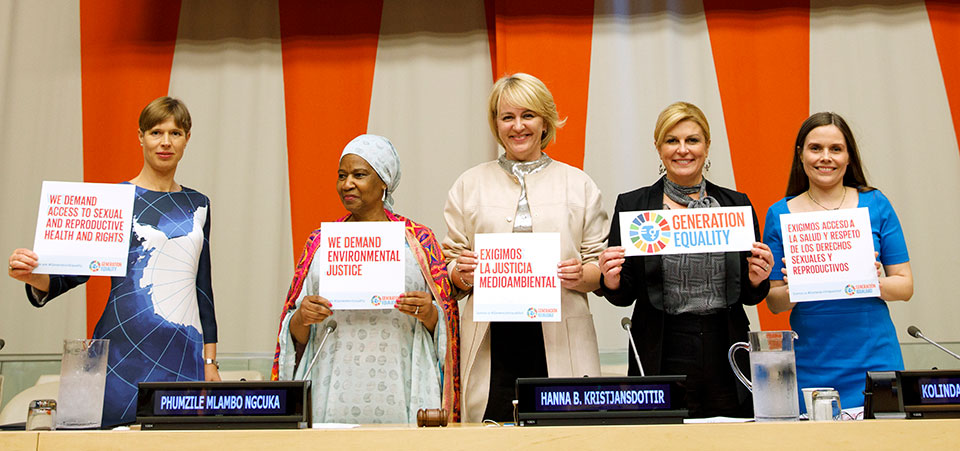 At a high-level event during the 74th UN General Assembly, UN Women and the Council of Women World Leaders came together to lend their voices and power to the Generation Equality campaign.
UN Women's campaign aims to accelerate gender equality actions and mark the 25th anniversary of the Beijing Declaration and Platform for Action, the most visionary agenda for women's rights and empowerment everywhere.
"Next year, we are unleashing to the world a generation of activists that will bring us forward," said UN Women Executive Director Phumzile Mlambo-Ngcuka. "We will bring the past; we will merge the present; and they will run with the future".
From now, until the culmination of the Generation Equality Forum in July 2020, UN Women will introduce the 282 Champions for Generation Equality. The Champions are women leaders from across different sectors who represent the change needed in leadership.
"When we talk about representation in leadership, it's very important to remember that imparity in leadership is a testament to our failures to ensure equal opportunities to women and men and people of all genders," said Prime Minister of Iceland Katrín Jakobsdóttir. "Similarly, if our democratic institutions are not reflective of the nature of our societies, we are failing to ensure equal opportunities at large."
President of Croatia Kolinda Grabar-Kitarović emphasized that good policy is not enough to promote women's leadership, there also needs to be a shift.
"In Croatia, we have perfect legislation when it comes to equality between men and women, but it doesn't really work in practice," said President Grabar-Kitarović, who also serves as Chair of the World Council of Women Leaders. "We don't call it glass ceilings anymore, we call it glass labyrinths because women are getting lost in the corridors of power. But we can break them—and we have to—by working with women and encouraging them to be ambitious and never take no for an answer."
Many of the women leaders present at the event also stressed the need to promote a different vision of women's leadership, in which women do not need to sacrifice their femininity or their families in order to succeed in politics and as leaders.
The society expects, "if you want to get to the top, you have to give up your femininity," said President of Estonia Kersti Kaljulaid. "I don't want this for my daughter, or my granddaughter, or any champion of the future generations. I want you to be celebrated in the workplace the way you are."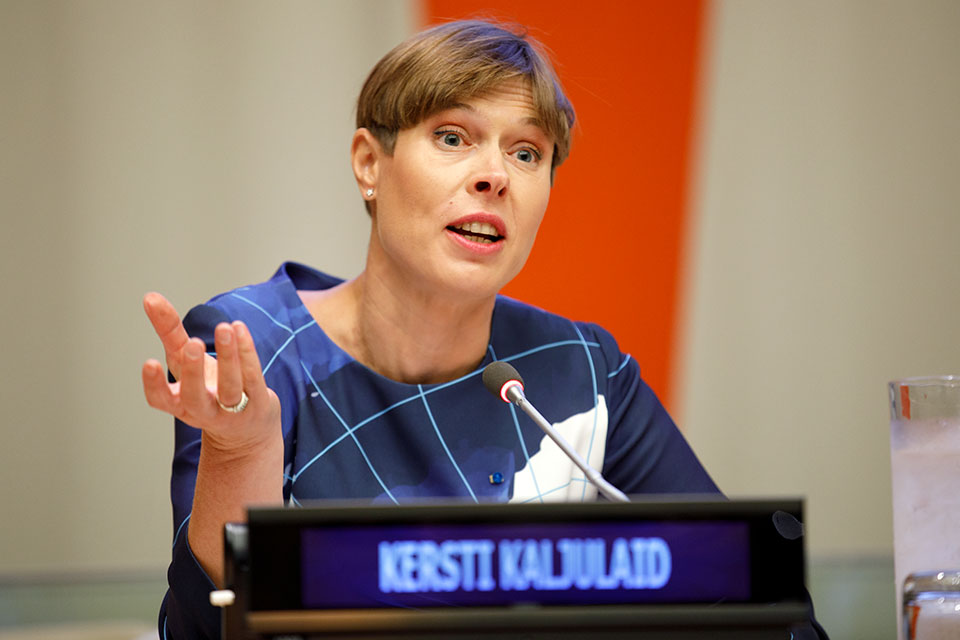 President Kaljulaid added that this change can come from teaching the next generation the importance of shared care responsibilities and breaking stigmas and stereotypes. 
Regional UN Women Ambassador for Africa Jaha Dukureh added that young women need can be leaders and decision-makers. "As part of the Generation Equality campaign, it's so important [that] young people, young women, realize that if we don't take those positions of leadership, the decisions are being made about our bodies and our laws without us," said Dukureh. "We need to be in those rooms".
The Generation Equality Forum, kicking off in Mexico City, Mexico, from 7-8 May 2020 and culminating in Paris, France, from 7-10 July 2020, will bring together activists, governments, business leaders, cities, parliaments, trade unions, media and others who are strong champions of gender equality, to grow partnerships and collaboration to reach gender equality.