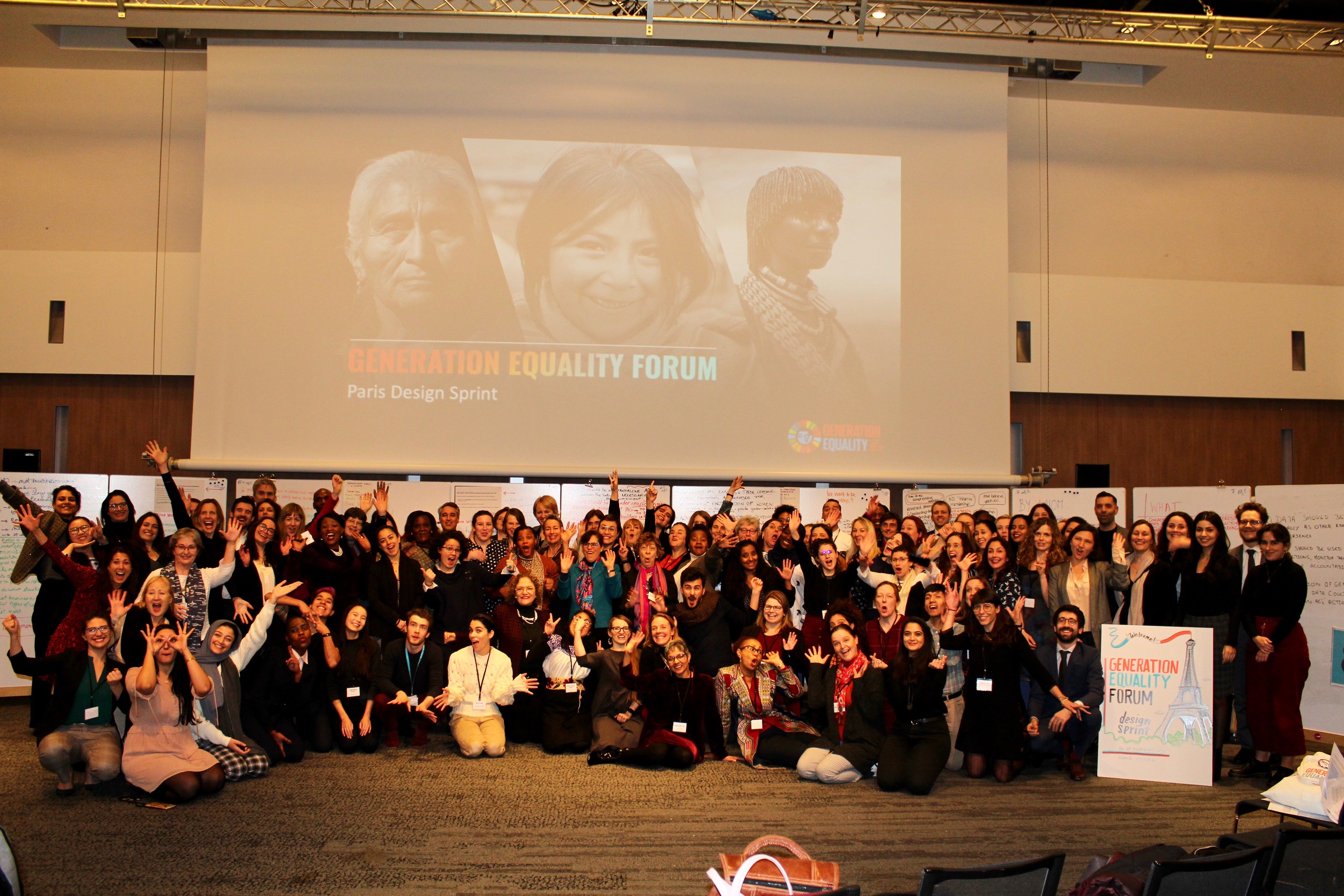 On 26-28 February, members of the governance structure of the Generation Equality Forum together with select representatives from civil society, partner states, UN agencies, the private sector – including philanthropic organizations – and feminist and youth-led organizations, gathered in Paris for an intensive three-day session designed to further the agenda of the upcoming Generation Equality Forum in Mexico City and Paris. 
 
The Design Sprints, earlier in Mexico City and now in Paris, together with other consultation mechanisms, are part of the Forum's co-creation process, bringing together different stakeholders to review and share feedback on key elements of the Generation Equality Forum including the creation of Action Coalitions as well as the best ways to accelerate the mobilization of all relevant partners. Conversations centered around topics including the Forum programme, expected outcomes, civil society engagement and feminist mobilization for both events. 
 
During three days of workshops and following the spirit of collaborative design at the heart of the Forum, participants worked to develop a common vision for the largest gathering on gender equality in 2020, which kicks off in Mexico City (7-8 May) and culminates in Paris (7-10 July).