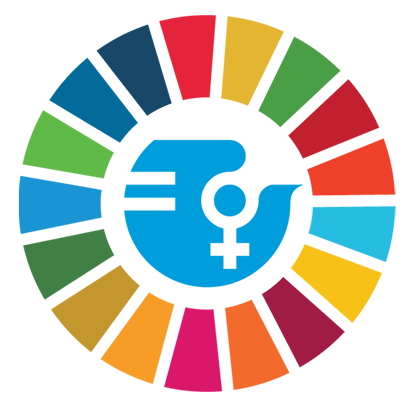 Accelerating Progress for Gender Equality
Generation Equality is the world's leading initiative to accelerate investment and implementation on gender equality. It brings together organizations from every part of society to catalyze progress, advocate for change and take bold actions together. 
 
Convened by UN Women, the initiative aims to ensure that the bold ambitions of the 1995 Beijing Platform for Action on women's rights are finally implemented, and that the Sustainable Development Goals are achieved. Generation Equality also aims to expand public support for gender equality, with a particular focus on catalyzing the energy, activism and ideas of young people. 
Generation Equality was launched in 2021 at the Generation Equality Forum hosted in Mexico City and Paris. The Forum launched a 5-year action agenda encapsulated in a Global Acceleration Plan for gender equality, which defines the most critical actions necessary to accelerate progress  in the next 5 years.  
The Forum also launched six Action Coalitions and a Global Compact on Women, Peace, Security and Humanitarian Action, each of which is spear-heading a critical part of the Generation Equality agenda. At the Forum hosted in Paris, diverse trailblazing stakeholders made over 1,000 policy, program and financial commitments, representing an unprecedented aggregate value of $40 Billion.  
 
The 2021 Forum marked the beginning of a multi-year process. Generation Equality leaders and allies will work aggressively over the coming 4 years to ensure accountability for commitments already made, secure transformative new commitments and enlarge and energize global cross-sector movements for equality. 
Read More
Convener

As a global champion for women and girls, UN Women stands at the center of mobilizing governments and civil society to keep the promises of the Beijing Platform for Action to all of society. The Generation Equality Forum presents the opportunity to bring together change makers of all ages and genders, from all over the world to tackle the unfinished business of empowering women, leaving no one behind. Member States, civil society, private sector and the UN entities are invited to join efforts with UN Women and to contribute to this historic moment.